Digital Marketing Trends & Predictions For Knowledge Businesses In 2023
As another year comes to a close, let's dig into the digital marketing trends and predictions for information businesses next year.
This is not an extensive list.
Rather it's a list of the leading trends that I expect to continue—and/or emerge in 2023.
Not all of them are "new" —there are a lot of strategies and tactics that we use in marketing that are relevant year after year.
With that, let's dive in.
AI Powered Tools
By now, virtually everyone online has experienced some sort of artificial intelligence (or AI) powered tools.
Whether you find them helpful, scary, annoying, or frustrating, they are here to stay.
AI tools can support digital marketing efforts in a ton of different ways, from chatbots, predictive analytics, landing page builders, idea generators, optimization, and drafting quality copy in an instant
That's really just the tip of the iceberg.
For tech-savvy marketers, AI will quickly become one of the most important tools in a digital marketers toolbelt.
For those thinking it's judgment day for marketers as we know it… I predict it'll be the exact opposite.
It's widely believed that AI tools will create more jobs—even some that never existed before.
Plus, if you're a small business owner, AI-powered tools can dramatically improve your marketing efforts.
The Great Resignation is still a reality.
Good marketers are hard to find—and even harder to find and get to work for you. AI tools can help to fill that gap for now and in the long run.
Feeling stuck trying to figure out your next idea? Maybe you need a little help writing some copy for this or that. I have just the tool for you. Check out CopyCreator.com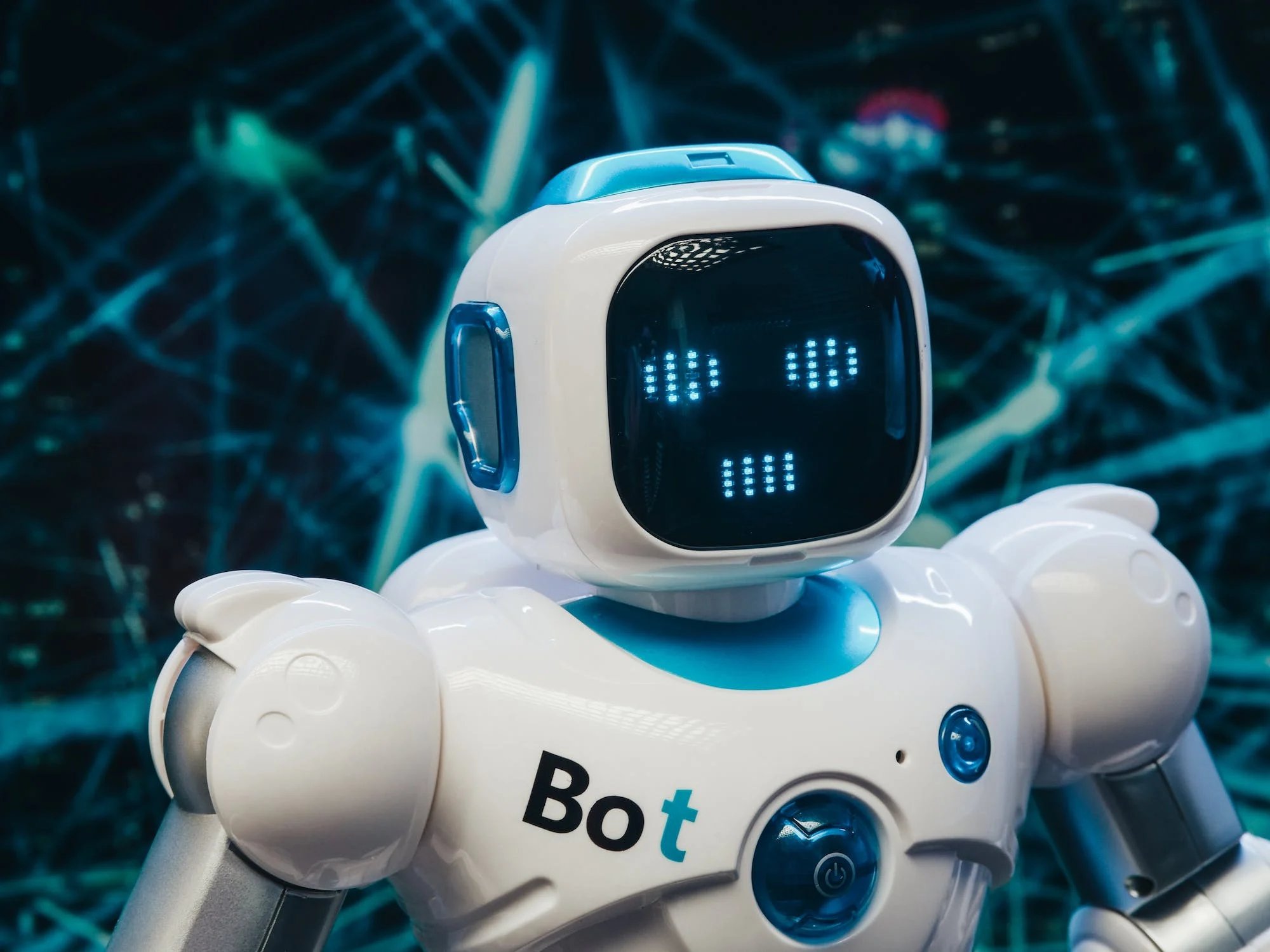 Email Marketing (Still) Rules… Duh
Email marketing continues to be one of the most critical parts of any business' marketing and communications strategy.
It's by far the most effective way to stay in touch with your clients, customers, and prospects.
Email marketing is one of those tried and true strategies for building meaningful and deeper relationships with your audience, which can lead to more sales, higher retention, and customer loyalty.
All businesses, regardless of who you serve or the products you sell, should continue to grow your audience and build your email list.
The success of your business is directly tied to it.
Scrub a dub that list: Something we'll start to hear more about in the coming years is the health of your email list. That means removing inactive subscribers, cleaning up any spam or bounced emails, keeping people warm, and effectively segmenting communications.
That leads us to our next trend…
Email Segmentation Is No Longer Optional
Email segmentation is all about sending more targeted and relevant messages to your subscribers.
As marketers, we're all jockeying for positions in the inbox.
When we over-communicate or come across as spammy, it can lead our audience to smash that "unsubscribe" button.
Nothing worse than wasting money to generate leads that unsubscribe faster than they joined your list in the first place.
Segmenting your email list and tailoring email communications can lead to more engaged subscribers and higher conversion rates.
It's up to you to create campaigns that meet your prospects and customers where they're at.
Get Comfortable With Video
Now more than ever, people are strapped for time.
And most people don't want to read a long-winded blog post about upcoming digital marketing trends (thanks for sticking around if you've got this far).
A short, compelling video is the best way to capture your audience's attention and keep it.
Not only that, it's by far the most effective way to tell your story and build trust and credibility with your audience.
It's raw. It's real. It's authentic.
Sure. Deep fakes, lenses, and filters are getting better daily, but they're not as advanced as they are with pictures (yet).
Bottom line… you need to add video to your digital content marketing to-do list in 2023.
If you're already creating video, be intentional about creating more.
Vertical video on TikTok, Reels, and YouTube shorts are going to continue to take off.
Don't get left behind on this one.
And if you think that everything under the sun has been captured on video by someone else, don't sweat it.
Whenever you have those seeds of doubt, remind yourself that there's only one you—and that's who people want to hear from.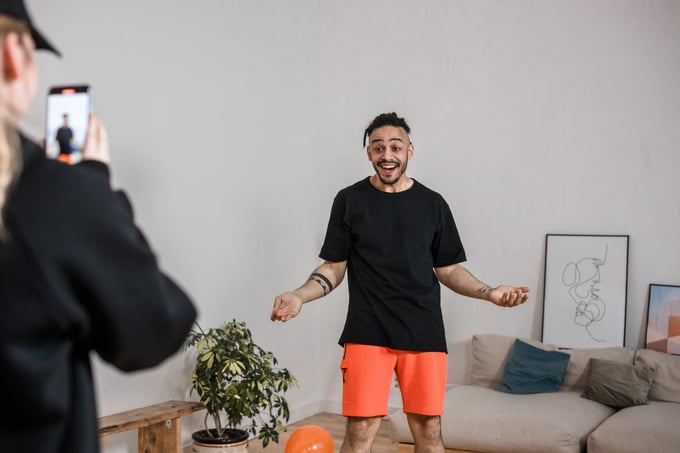 A few tidbits: If you have the time and resources, post as much as you can! The algorithms and trends are changing at an alarming pace. The 24-hour news cycle is 6 feet under, and we're now operating on a minute-by-minute news cycle. Monitor the results, track the data, and see what sticks when it comes to the content you create. Another added benefit of more volume is the more you create and post, the more comfortable you'll feel behind the camera.
One more thing on video marketing: If you can, tailor the outputs to each channel—meaning what you post on LinkedIn is going to have a different tone and message than what you post on TikTok, for example.
(Micro) Influencer Marketing
In a nutshell, influencer marketing is a strategy where brands or businesses partner with social media personalities—in other words, other people using social media to promote their products and services.
This is a trend that'll continue to grow.
Because literally anyone can be a social media influencer.
You got accounts, right? You can be an influencer, too! Nano, micro, macro mega influencer — you name it.
But here's the thing…
Unless you're a huge business with lots of expendable marketing cash, the big fish influencers are virtually impossible to catch.
Their DM's get flooded daily with pitches about this, that, and everything.
And if you happen to get their attention, to get them to share a story or post about your product, it'll cost you big time. And that post will quickly vanish into the abyss of their social media feed.
What can you do about it?
Start small.
Do some research and find nano or micro influencers.
I'm talking about the people with 1,000—maybe 2,000—followers in a specific niche.
People that have a legitimate and more personal relationship with their followers.
Striking a deal with one of these folks to promote your product or service will be much easier than the big influencers.
Plus, who they can reach is much more targeted than spray-and-pray marketing (that'll yield you next to nothing in return).
Answer this question first: where is your audience?
Facebook? Instagram? TikTok? Pinterest?
Once you figure that out, start drilling down on the platform to find the micro influencers in your market on that specific platform.
Then, start building the relationship.
Like. Comment. Share. In short, engage with their stuff. Show them that you're reading, watching, and listening.
Once you've built that initial relationship, then you can think about sliding into their DMs and asking about potential partnership opportunities.
But don't go for the home run before you've reached first base.
It'll likely be a turnoff for the influencers you're trying to partner with.
(It generally is in any relationship.)
In return for promoting your products on their social channels, they may request money, product, promotion, or something else in return.
If money is tight, negotiate!
Lean Into Your Most Powerful Marketing Asset: Stories
It's one thing for you to shout from the mountaintop: that you have the best product out there.
It's an entirely different—and more effective—thing to have customers sing your praises for you.
You need stories in your marketing.
Figure out a process to collect them (ideally, you capture video stories and testimonials).
Get consent from your customers that share them with you.
And post them EVERYWHERE.
On collecting stories for your marketing: You can keep this very simple. Ask people to take a video on their phone and send it to you! Or, ask them to record on their webcam with a tool like the Searchie Chrome Extension. There are also paid tools like Bonjoro that make the entire collection and publishing process seamless. There are a million and one ways to collect stories, just get started.
Double Down On Content Marketing
We're living in the age of democratized media.
Literally, everyone and anyone can be an authority on any given topic.
I think back to my public relations (or PR) days when media relations was one of the only ways to reach the masses.
So many bad pitches. So many journalists hung up on me.
Sure, there are still super successful PR and media relations pros getting top-tier coverage for their clients.
But for the average small business, you don't NEED the media. It's not a must-have.
People, businesses, and brands are growing massive audiences through content marketing without the media.
Let's look at MrBeast, for example.
He's a YouTuber.
He didn't start with a big audience. He grew one over time.
He recently launched a burger restaurant.
Here's the kicker…
He did it with no culinary skills, no service-industry background, and without ever running a restaurant. During the launch of MrBeast Burger, a roaring crowd of 10,000+ people showed up at a New Jersey mall.
His empire started with creating content.
Content marketing is not a quick and dirty way to grow your audience overnight.
It's a long play.
I shared this MrBeast example because if you create content and build your audience, you can sell them virtually anything.
Create content.
Increase your authority.
Build trust.
GaryVee's book Jab, Jab, Jab Right Hook is still relevant today.
It's the idea that you give your audience tons of value for FREE… then eventually ask them to buy something.
If I were to tweak it for 2023… I'd add a few more jabs in there.
Maybe something like Jab, Jab, Jab, Jab, Jab, Jab, Jab, Jab, Jab, Right Hook.
Anyway, the point is, content marketing still works.
Right message, right channel, right time: If you can, take some extra time to tailor and optimize the content by channel. Show that you care by catering the creative and message to each platform.
Searchable Audio & Video Content
Long-form content isn't dead. Far from it.
But the rise of TikTok and Tik-Tok-ization of online video absolutely created an insatiable appetite for snackable content.
And in my opinion (and probably scientific opinion, too), it is dramatically reducing our attention spans.
It is what it is.
So, if you're creating long-form video content… it better be more accessible.
Platforms like YouTube and Searchie have added "Chapter" features to make it easy to skim through video content.
And yes, I am totally biased. I wrote this blog post as an employee at Searchie.
But watching videos now without the ability to search through them is infuriating.
Especially ones that you've watched before.
If you can, provide searchable video in all your marketing.
About The Author
Rick Maddalena
Since 2010, I've been working with all sorts of different businesses – from large multinational corporations to small businesses – to craft their message, tell their story and promote their products and services through multi-channel marketing.
Currently the Marketing Lead at North Results & Searchie, helping entrepreneurs turn what they know, love and do into revenue.
Reimagine Your Business
Create the ultimate digital content experience for your information business with Searchie Hubs. Courses, memberships, coaching programs... you name it!