Turn Your Content Into
Cash With


Hubs
No Coding. No Developers. Just Easy To Create & Sell Online
Courses, Memberships, Coaching Programs, And More!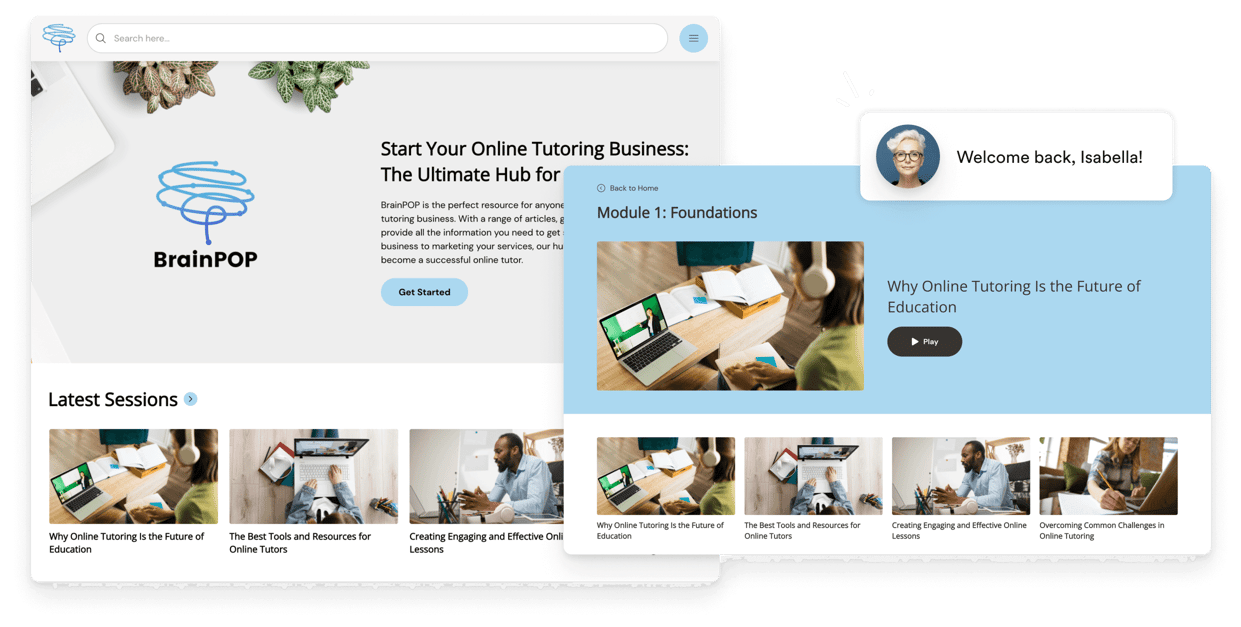 Power Your Online Business With Ease
Searchie Hubs are a fast and easy way to package and deliver your online program so that your audience consumes more and you work less.
One Solution For All Your
Digital Products
Create the ultimate digital content experience for your online business with Searchie Hubs. Ideal for building and selling:
Unparalleled Productivity With Fully Integrated Automations & AI
Searchie connects with third-party platforms to bring all your audio and video content under one roof. Our automations and built-in AI features make managing, packaging, and delivering your content easy so you can focus on what matters most - growing your business.
Intuitive & User-Friendly Platform Designed For Your Success
One of the biggest pain points of delivering an online program is the "technical aspect" of setting it up. Sell your content securely and effortless, and watch your business thrive.
Break Free From Design Constraints With Searchie
Quickly and easily design the appearance and functionality of your Hub - from logos and fonts to brand colors and sections, and more! Hubs are fully responsive across desktop, tablet, and mobile.
Empower Your Audience Through
Integrative Learning
Searchie Hubs is designed to help your customers learn better, faster, and make more progress with what you teach. When they make more progress, you can have a more profitable information business.
Seamless Hub Onboarding
Setting the stage for your digital product is key to your success. Configure your Hub onboarding page with custom Audience Attributes and videos. Use Audience Attributes to personalize the content and experience for each person.
Personalized & Engaging Content
Experiences
Through Tags and Audience Attributes, you can control what your students and members see inside of your Hub. Make the experience unique for each person!
Reward Progress With Hub
Achievements & Gamification
Increase content consumption and retention by gamifying the experience. Create and apply Achievements manually or easily create milestone-based achievements.
More Progress, Faster Results
Instantly eliminate overwhelm and add value to course, membership, or online coaching program. Your clients and customers will find exactly what they're looking for with the ability to search inside your content!
Imagine Hands-Free 24/7 Support
For Your Digital Product
Meet Searchie Wisdom - The AI Chat Assistant For Your Content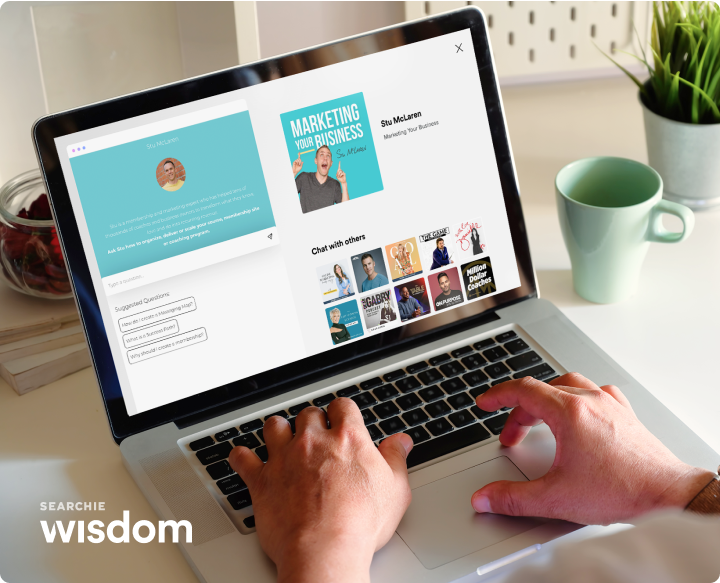 Upload your content to your Searchie library,
and Wisdom learns how to be you.
When asked questions, it extracts the most
important information from your content, and
distills it down into one conversational response.
When your customers have a question, they
can get answers any time.
Searchie Instantly Saves You Time And Drives More Content Consumption
Thousands of membership site owners, digital course creators, coaches, consultants, entrepreneurs, and all types of business owners use Searchie every single day!