AI Powered Tools

For Your Content
Supercharge Your Content Processes With AI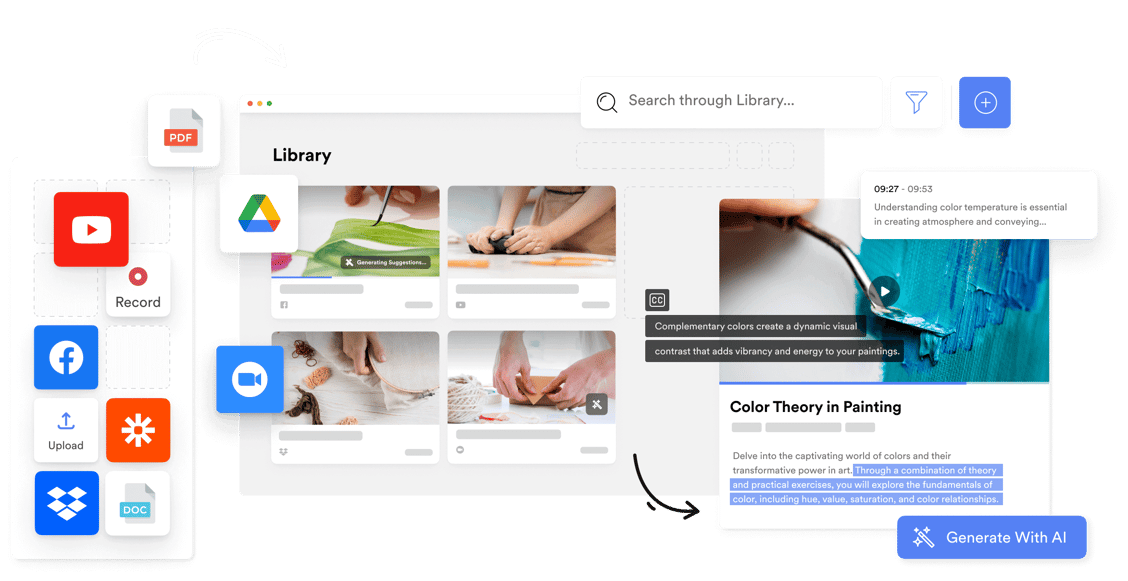 CONNECT MULTIPLE MEDIA SOURCES
One Centralized Library For Your Content
Upload files directly or connect Searchie to multiple sources to create a centralized library of all your content.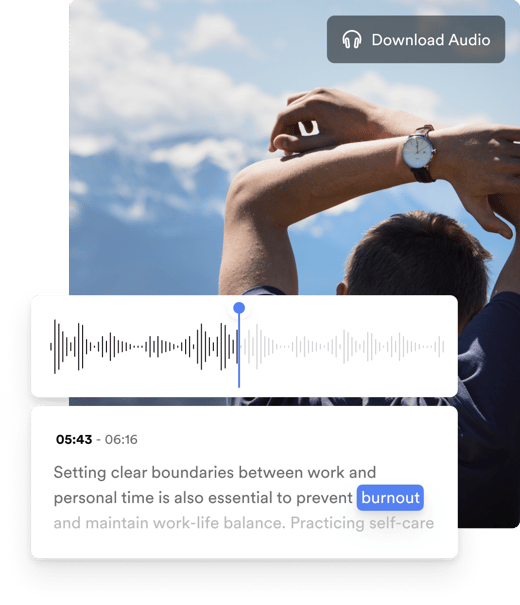 CONTENT MANAGEMENT ON AUTOPILOT
Effortless Content Management With Automated Solutions
Automatically populate your media library with our app integrations and make organizing your content a breeze with content tags. Then, Searchie takes care of the rest.
FULLY INTEGRATED AI ASSISTANT
Save Time & Speed Up Your Workflow With SearchieAI™
Our powerful, fully integrated AI assistant streamlines how you create and manage content. Optimize your content strategy, maximize productivity, and reduce costs. The AI-powered assistant automatically generates: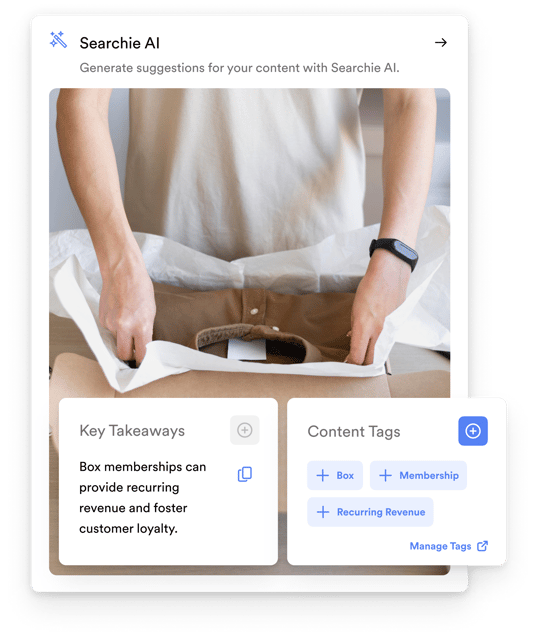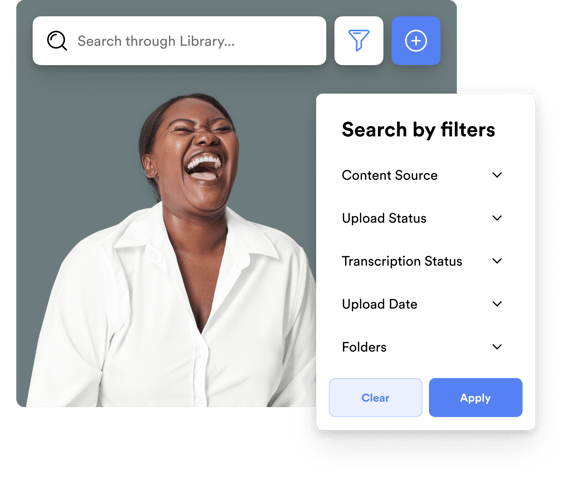 A SEARCHABLE CONTENT LIBRARY
The World's First Search Engine For Your Content
Searchie simplifies your multimedia management and minimizes content clutter for you and your team. With our advanced technology, every piece of content you upload becomes instantly searchable by keyword, making your audio and video more user-friendly, accessible, and easy to consume.
PACKAGE & DELIVER YOUR CONTENT
Transform Your Existing Content Into Profitable Digital Products
Unlock the potential of your content by turning it into profitable digital products. Seamlessly create, package, and sell online courses, memberships, workshops, coaching programs, and more.

Learn more about Hubs.
Searchie Instantly Saves You Time And Automatically Drives Content Consumption
Thousands of membership site owners, digital course creators, coaches, consultants, entrepreneurs, and all types of business owners use Searchie every single day!