Insider Tips To Up-Level Your Searchie Experience
Ever wonder how Searchie came to be? Lucky for you, we're sharing our team's insider tips to up-level your Searchie experience, and take a peak behind the curtain to learn how Team Searchie uses Searchie…
Searchie literally grew out of our own need to organize and manage our video content. Our company had hours and hours of audio and video content with no way of sifting through it to find the golden nuggets.
This means Searchie was created by content creators for content creators (just like you!).
So it's no surprise that we're totally and completely obsessed with using Searchie ourselves—can you blame us?!
And to show you just how much we love Searchie ourselves, we're taking you behind the scenes to share Team Searchie's insider tips, and our favorite ways we use our very own platform.
Let's kick things off with some ABR! If you know, you know…
Always Be Recording: Search Through And Download Your Media's Transcriptions
We have a philosophy we live by every day in the office and on live training calls: Always. Be. Recording! We literally live and breathe this mantra…
We always make sure to record any video calls we host at the beginning of each session. We're talkin' internal calls with the team and external sessions with our users.
Recorded sessions allow our team and community to be fully present during calls. It reduces our need to take meeting minutes since we can easily download the transcript after the call ends. It also allows anyone who misses a meeting to quickly catch up by watching the recording.
Insider Tip: Use a special term to mark anything that needs to be remembered for later. For example, you can say "action task" followed by the name and description of a task that a member is assigned. Then, you'll be able to search for "action task" in your recording after the call.
That's not all…
You can repurpose your audio and video content and transcriptions by turning them into a blog, and you can even improve your SEO. Or you can convert your content to a podcast and have a crack at that option.
There's so much value from repurposing your existing content, but you can't repurpose content that isn't recorded and saved. So be sure to ABR and start every video session with the record button! ⏺️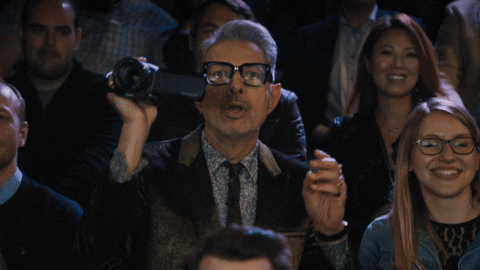 Measure Your Performance: Track Analytics And Segments
Have you ever posted a picture online but didn't check how many likes or comments it got?
No? Exactly. We all do it.
Checking to see how your content is performing is one of the easiest and most meaningful ways to track what's working and what isn't in your business. Why is this important? So you can create MORE of what your audience actually wants.
We have several recurring webinars that we organize and automate into separate Playlists. Once every couple of weeks, we study each Playlist's Analytics to gain a deeper understanding into what sessions are too long, what sessions are the most popular, and which deliverables aren't doing too hot. Using these analytics, we then tailor future trainings to meet our audience's desires.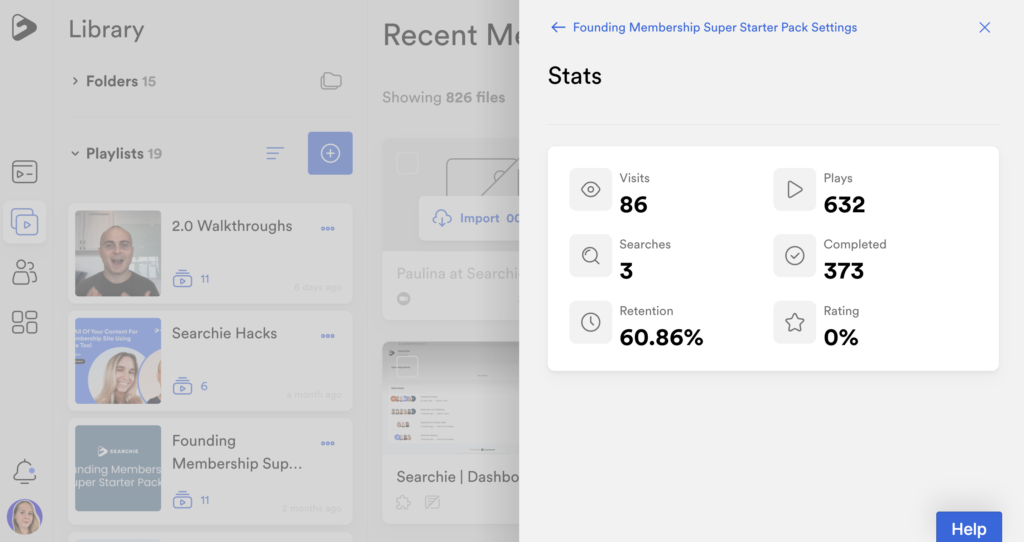 Insider Tip: Check your Analytics to see what terms are the most searched for by your audience. Do you have content that addresses these terms? If not, it's time to get recording!
Track Activation And Engagement with Audience Segments
In addition to the traditional Analytics, you can also build and track Segments to measure Hub activation and engagement.
Using an onboarding sequence is one of our favorite ways to create a memorable onboarding experience to increase member activation. Who doesn't love welcoming gifts?! Plus, it also makes it super easy to see who has and hasn't completed their Hub onboarding journey.
This insider tip will pay off BIG time with your audience. It may seem like a small step, but tracking activation actually makes a massive difference. In fact, a 25% increase in activation yielded an over 30% lift on MRR after 12 months. So this one metric alone can get big results for both you and your members.
The moral of the story is that both Analytics and Segments constantly allow us to be better informed about where we need to make adjustments to serve our community better. When we better understand where people are stuck, we can focus our attention on those gaps and help our members get better results.
Not to mention you'll sleep well at night with the confidence that you're producing content your audience expresses interest in and wants to see.
So if you've read this far and haven't looked yet, check out your Analytics here to see whether your videos are getting the red or green light from your audience.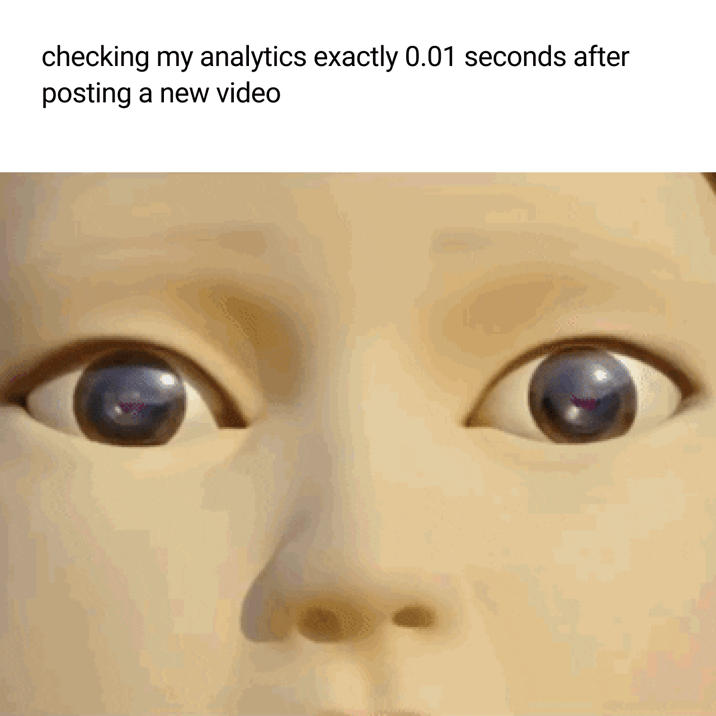 Set It And Forget It: Automate Your Playlists
Repeat after us: "automation is not a scary, techy word."
Good, glad that we're past that.
Regardless of their tech-savviness or skill set, everyone can maximize the automations built into Searchie.
It's not a secret that we're all busy people. Although we may not want AI to replace all our jobs, some tasks are definitely not worth doing yourself, especially if they involve repetitive tasks.
Enter Searchie's Playlist Automation.
This is the one feature we always use as our go-to party trick. If you're hosting recurring video calls delivered to a consistent audience (like membership deliverables), you need to make sure that you're cashing in on this amazing time-saving hack.
Attaching one or more Folders or Files Tags to a specific Playlist ensures all existing and future content is in the attached Folder(s) or is marked by the File Tag(s) and will immediately be added to that Playlist.
It gets better… Your content will automatically be added anywhere that Playlist is linked, whether it's in a Hub, shared as a link, or embedded on another platform. Mind-blowing, right?! 🤯
If you host recurring Zoom calls or Facebook lives, this insider tip is perfect for you. We can personally attest that this makes a MASSIVE difference as part of our live call process.
The manual equivalent of this process would include downloading the file, uploading the file, transcribing it, captioning it, changing the file's title, embedding it on a platform, and sharing it with your audience…
Whoaaaah! Our heads are spinning. That manual process can rack up to two hours for just one hour-long video. If you're hosting five of these calls a week, that's five hours of tech processes a week or 240 hours of back and forth tech steps a year.
We're tired just thinking about it.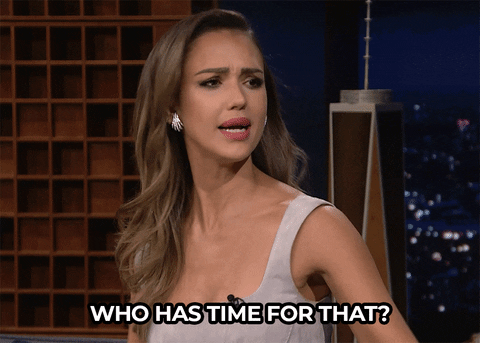 Say It With A Video: Record Using The Searchie Chrome Extension
In this day and digital age, video content is preferred over text content by 72% of people. In fact, retention rates for video are 85% higher than written content. That's A LOT of people… 5,616,000,000 to be exact.
That's why our team uses video to communicate whenever possible! Have a presentation you want everyone to discuss during a meeting? Record it in Searchie and send it beforehand. Need to explain a process, action task or a project? Record your screen and send off the recording faster than you can type it up.
And because you're including audio, video, and text, you're also catering to all different learning styles. So if your co-worker is one of the 72% that prefers video—great! And if not, you've got all your bases covered.
Insider Tip: Since we love to repurpose our content, we often transform screen recordings detailing recurring processes into a SOP library used as part of employee training.
This practice is also the bee's knees for a global team like ours as it allows people to catch up on recordings and processes whenever they start work—no matter what time zone we're working in!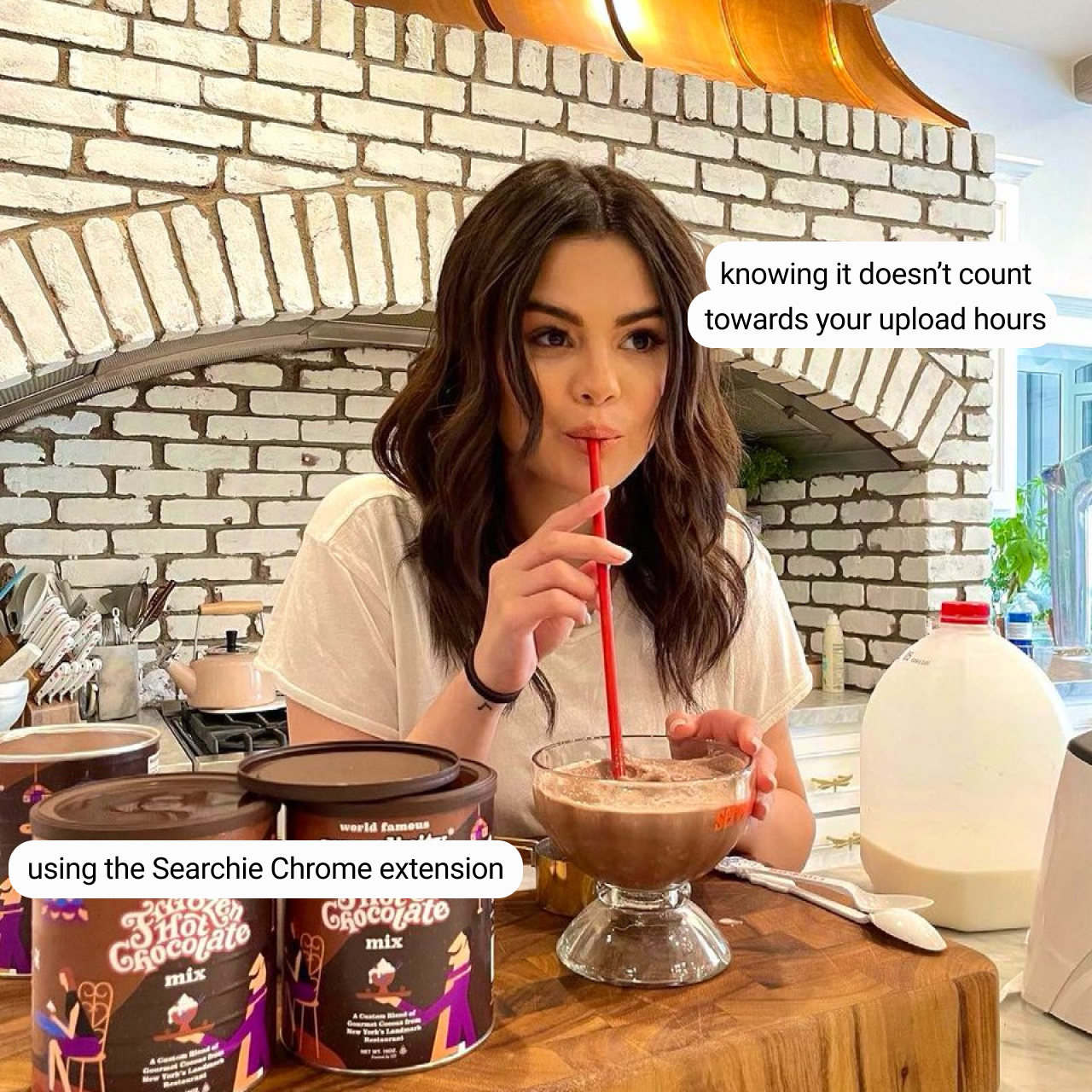 What Did You Think Of This Blog?
Are you going to try one of our insider tips above? Maybe you're already doing all the things! Or maybe you have your own productivity hack?
Wherever you're at in your Searchie journey, let us know in the Searchie Community!
Catch you in the next blog…