How To Use Searchie Ai-Generated Copy For Your Content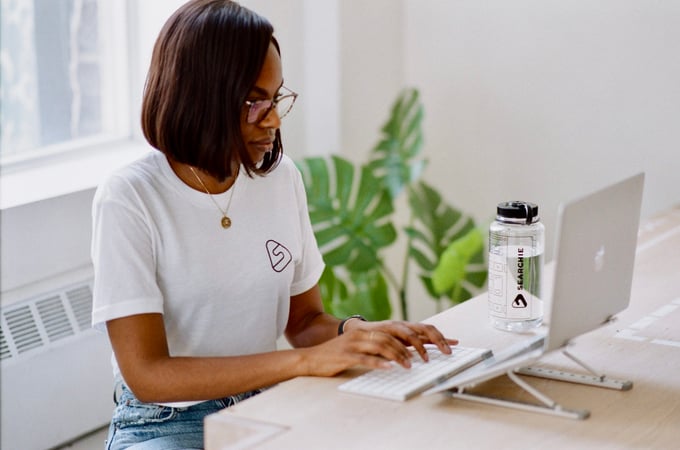 It's no secret by now that AI-powered tools are here to stay. In fact, more and more companies are rolling out AI features, and we're super excited about what this means for online business owners because there is SO much potential in leveraging artificial intelligence and AI-generated copy.
Speaking of which… have you heard of Searchie Ai?
Was that a smooth transition, or could we have done better? 😛
Whether you're still on the fence when it comes to AI-generated copy, it's definitely a tool worth checking out.
Searchie Ai has been specifically designed to help with your day-to-day copy needs to save you a TON of time when writing for your content.
We're talkin' automatically generated high-quality audio and video titles, descriptions, content tags, chapters, and more for your content!
Trust us. This is a real game-changer.
And if you stick with us through this blog, we're going to show you exactly how to use Searchie Ai to generate copy for your video content. If you want to follow along, all you'll need is one piece of content uploaded to your Searchie account (yep, that's it!).
Let's go!
1. Upload Your Content To Your Searchie Library
If you've got this pre-requisite covered, go ahead and skip to the next step. For everyone else, this might seem granular, but it's an important first step toward getting all the written content you need for your video created in a jiffy.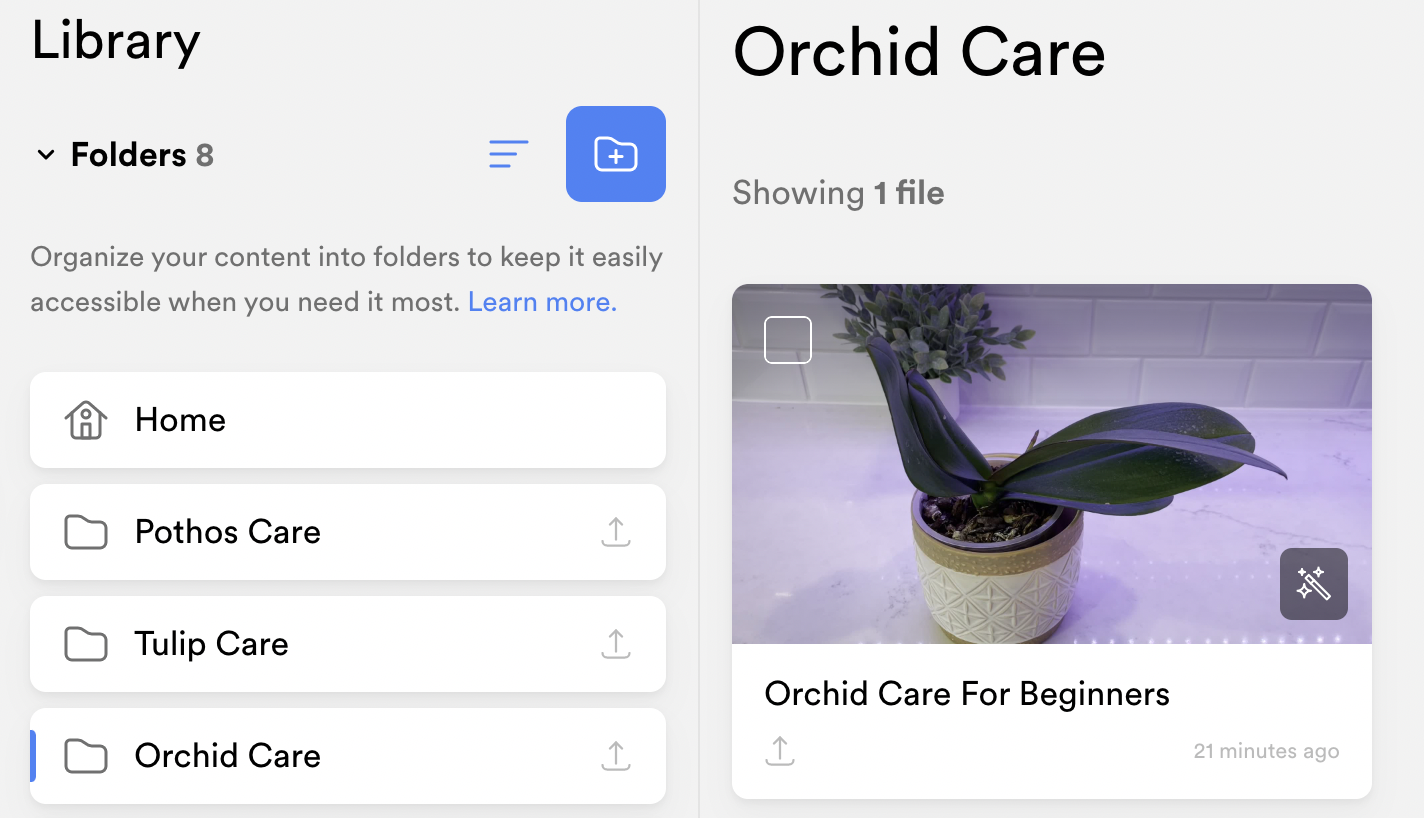 If you need help learning how to upload videos to Searchie, this help article should do the trick!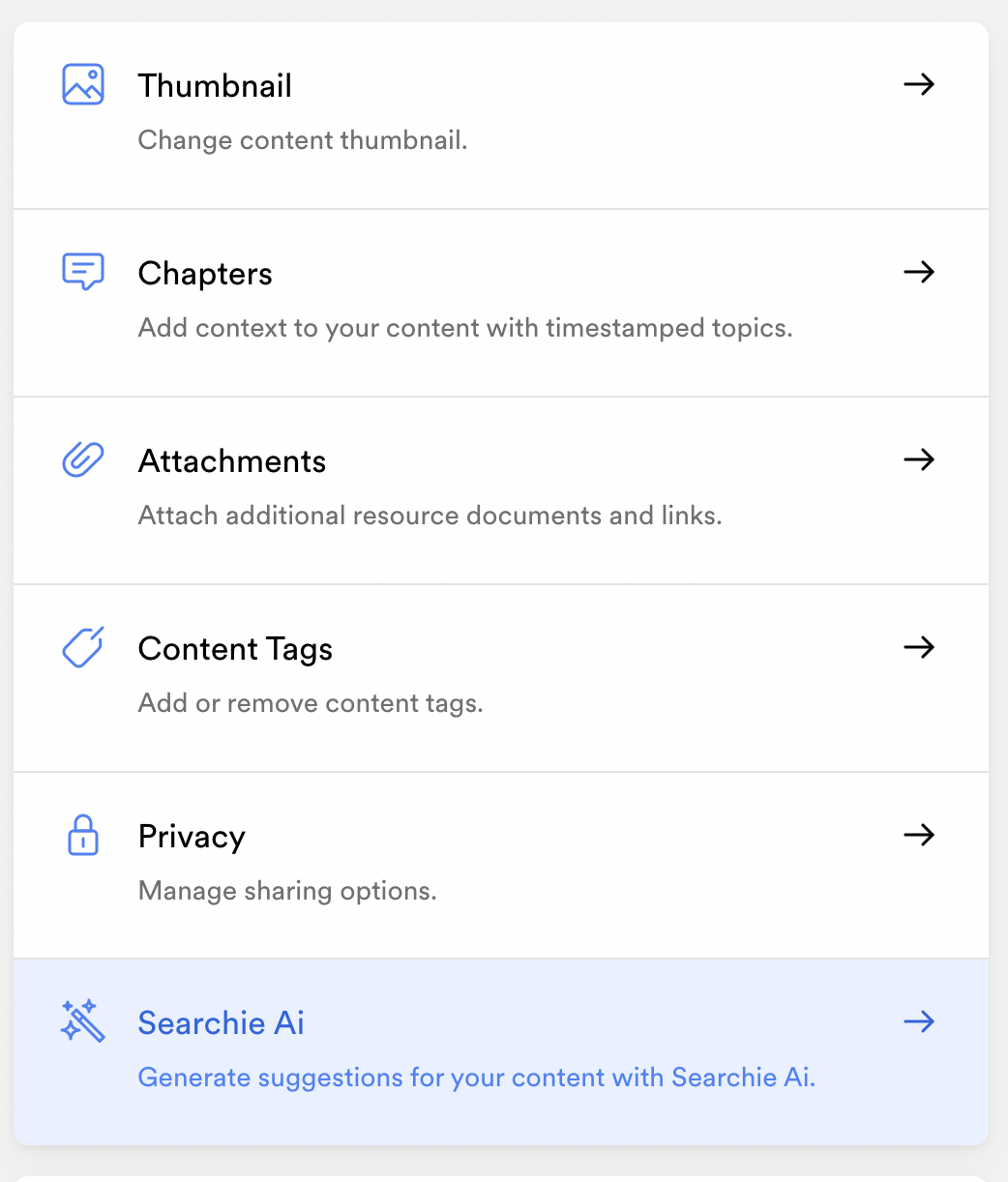 It's up to you!
6. Reuse & Repurpose Copy For Social Media
Searchie Ai will also generate awesome copy for a long summary of your video content. You can use this how you see fit, but don't forget that it's a great opportunity to repurpose it across your social media channels.
Pick and choose sections of the long summary depending on your preferences for posting on socials. Or post the whole thing. The world is your oyster!
Just copy, paste, and away you'll go!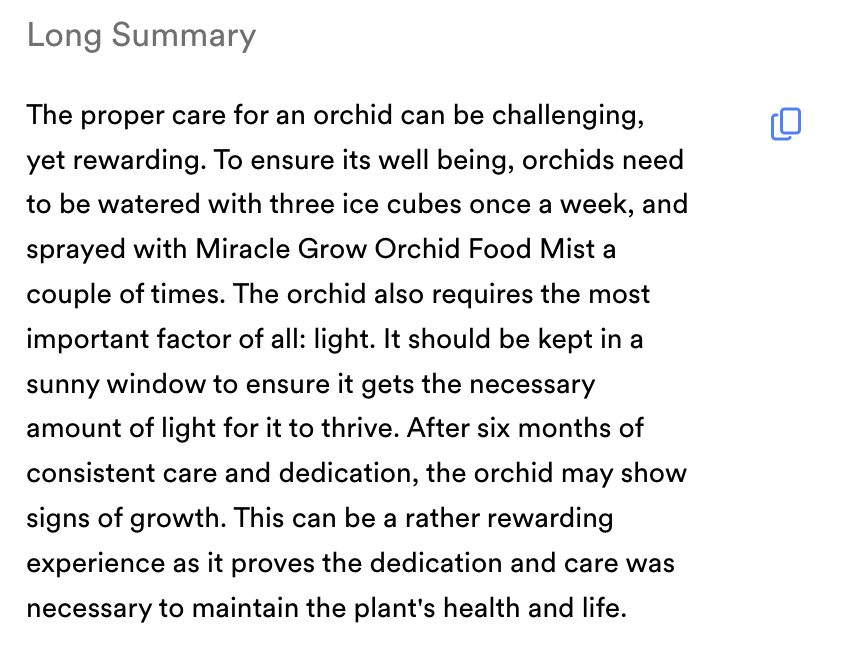 7. Conserve Your Brainpower With Key Takeaways
Okay, so you've recorded and uploaded your video… great! But now how do you break it down for your audience so they have the key points at the end?
Searchie's got your back!
All you need to do is use the Searchie Ai-generated takeaways for your video! Not one, not two, but three key takeaways are automatically created when you upload your video.
This means you've used zero brainpower to come up with what your audience, students, or members need to know after consuming your content!
Conserve your energy for some other area of your online business because you won't need it here.
8. Simply Click & Apply Content Tags
Finally, the cherry on top. Content tags. These are the last little bits of copy you'll need.
And guess what? You can use Searchie Ai-generated copy for almost all your video content copy needs, including content tags—no shocker there!

Just click each content tag suggestion to add it to your video. Simple. As. That.
Content tags help you organize and sort your media so you can spend less time in Searchie and more time creating for your audience!
Your Future Is Bright With Searchie-Ai
Phew, okay! We hope we've proven to you all the incredible ways you can use Searchie Ai-generated copy for your video content.
It's as simple as uploading a video to your Searchie Library and watching the magic happen with only a click. Just think about the time this saves! Now it's effortless to add high-quality titles, descriptions, chapters, summaries, key takeaways, and content tags to your videos.

That's A LOT of writing done for you in literal seconds! What are you going to do with all that free time?
Vacation anyone?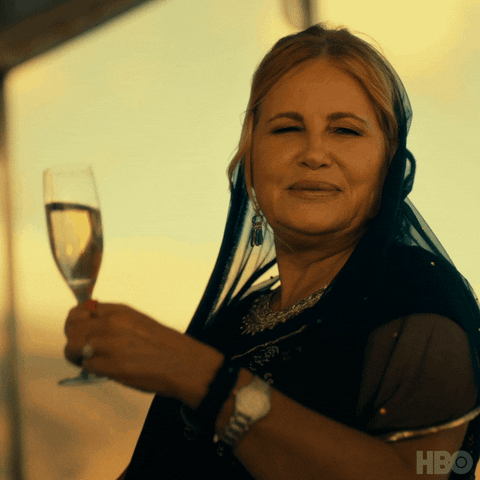 Already have a Searchie account? Great! Just log in to test out Searchie Ai.
Ready to jump onto the Searchie bandwagon and see what all the fuss is about? Start your free trial today!
Reimagine Your Business
Create the ultimate digital content experience for your information business with Searchie Hubs. Courses, memberships, coaching programs... you name it!