Create The Ultimate Guest Experience For Your Luxury Airbnb With Amy McLaren
There are countless ways to use Searchie and Searchie Hubs in your business. Some of them we know VERY well and see every single day like digital courses, membership sites, online coaching programs and summits, but some of the use cases that we come across leave us thinking, "Why didn't I think of that?!" (like, creating the ultimate guest experience for your luxury Airbnb).
In this blog post, we're spotlighting philanthropist and author, Amy McLaren, and how she uses Searchie Hubs for her luxury rental property. Amy has curated the perfect getaway for both locals and out of towners and has taken it to new heights just by using Searchie Hubs to create the ultimate guest experience. It's a super slick way to set her rental apart from others in the area.
Before we get into techie details… Have you ever had an amazing experience?
Okay, maybe that's a little too vague. What about an amazing night at a restaurant? Maybe you made a reservation somewhere you've never been before and then had the most delicious and unexpected meal of your life.
A meal so good that you felt compelled to write a Google review or post it on your social media: "10/10 would recommend!". Wow, that must have been some good carbonara.
But was it the tasty meal that made it so memorable, or the full experience that went along with it?
Customer experience usually trumps the product itself. Maybe your server was extra personable and attentive or maybe it was the warm and inviting ambiance in the restaurant… Chances are the reason you felt so good afterward wasn't only the amazing pasta, but the quality of service and accommodation left you with warm, fuzzy memories.
Kind of like the feeling you get when watching a beautiful sunset…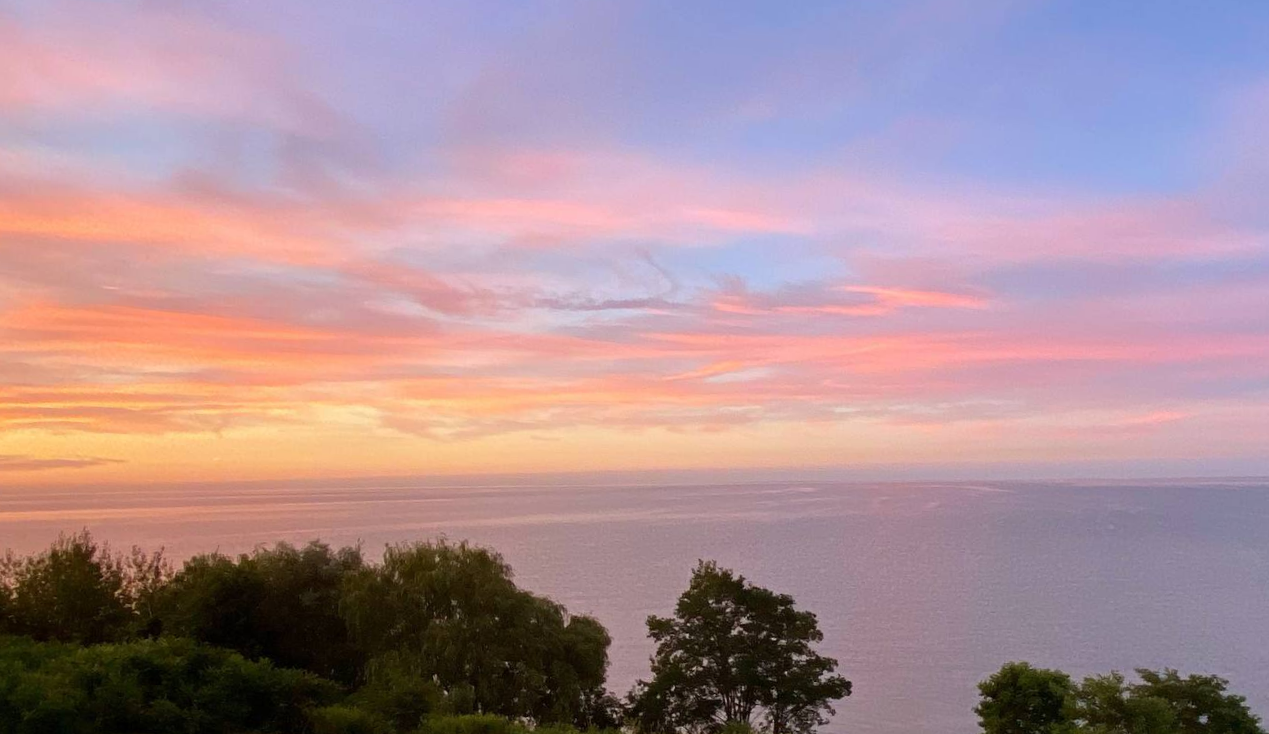 Say Hello To Amy McLaren
Meet, Amy. She's the brains and visionary behind Dover Lake House, among many other things.
You may already know Amy from her LadyStrength community, Village Impact, or her newly published book, Passion To Purpose.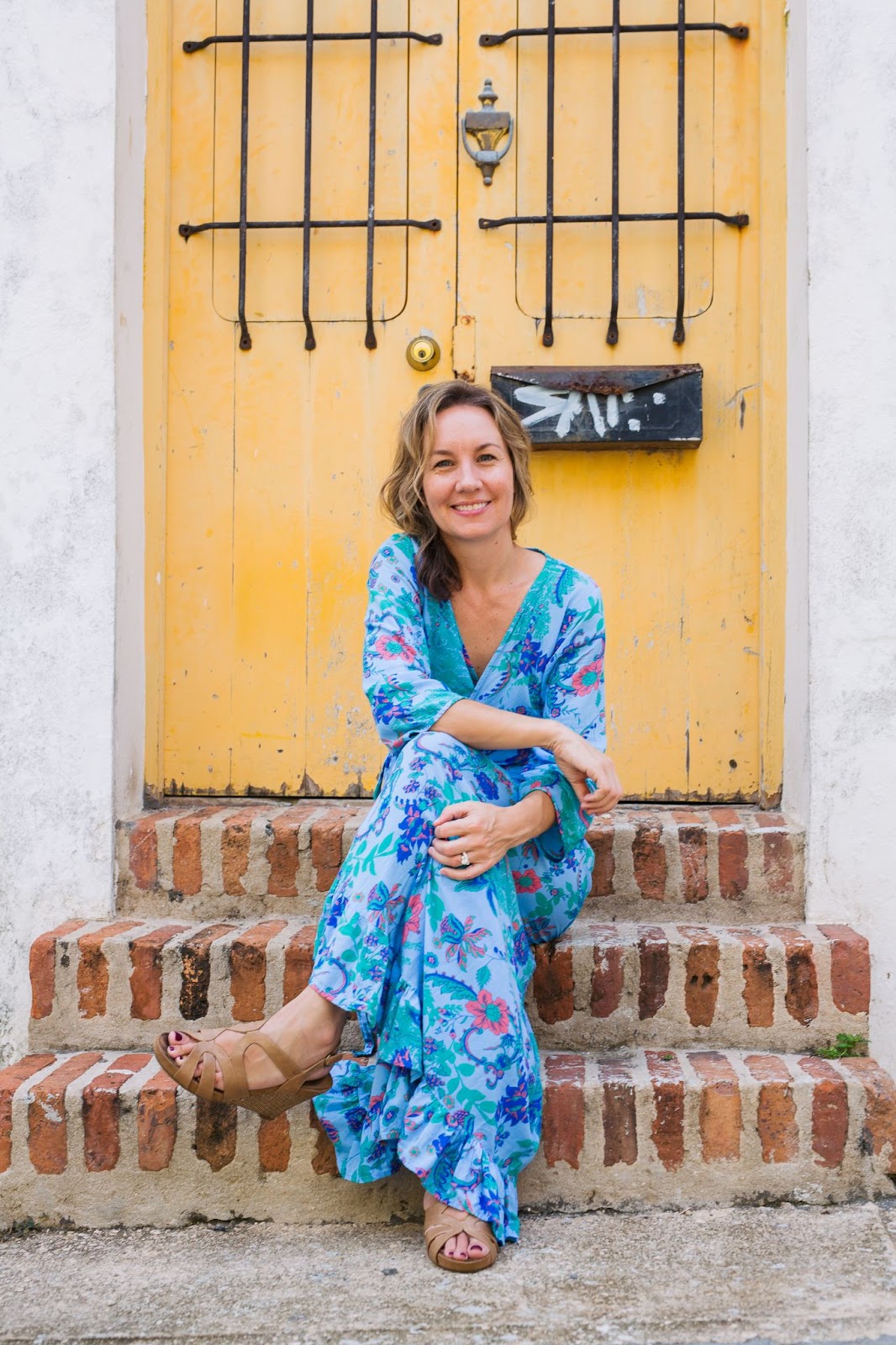 LadyStrength
LadyStrength is a growing community of driven, entrepreneurial women who aspire to make a positive difference in the world.
Amy and her team of amazing women at LadyStrength host yearly retreats and events, and run a free online group for like-minded women to talk about building businesses, living purpose-driven lives, and raising families in this busy and complicated time.
If you aren't already following, check out LadyStrength on Instagram.

Village Impact
Amy is the proud co-founder and CEO of Village Impact, a charity founded in 2006 by her and her husband, Stu McLaren. Village Impact is dedicated to bringing education to students in rural Kenya and strives to provide the opportunity for children to lead lives free from poverty.
Village Impact not only builds schools, but they are equipping students with everything they need to hit the ground running. Essentials like desks, chalkboards, textbooks, science labs and school libraries, latrines, clean water and handwashing stations, electricity, kitchens, and more—all so they have the right tools to succeed.
Village Impact employs local teaching staff who receive accommodations at the school and counseling staff provide students with one-on-one and group counseling support sessions. Meet the rest of the team and read more about what they're doing to help transform these incredible communities.
All of Village Impact's projects are community-driven and once completed, each school is community-owned and government-supported.
If you want to get involved, visit the Village Impact website to learn more, donate, or visit one of the communities.
Passion To Purpose
The book is where everything comes full circle.
Amy has turned her drive and passion into impressive expertise, printed it in black and white, and is sharing it with the world. Passion To Purpose is not to be judged by its cover, pun intended. This book has a higher purpose, with 100% of proceeds being donated to Village Impact.
"Amy McLaren shares the lessons she learned on her journey from schoolteacher to entrepreneur and co-founder of Village Impact, a charity that builds schools in Africa. Once she identified her main passions for teaching and travel and turned them into her purpose, Amy took control of her life—creating more joy and more impact, not just in her own life but the lives of those around her."
Amy has realized her true passions through a lifetime of adventure. From running her own children's camp at the age of 12, teaching English as a second language overseas, all the way to motorcycling across Morocco. Amy is an adventurer at heart, but finds her greatest passion and joy in creating memorable experiences, and in turn, creating massive IMPACT.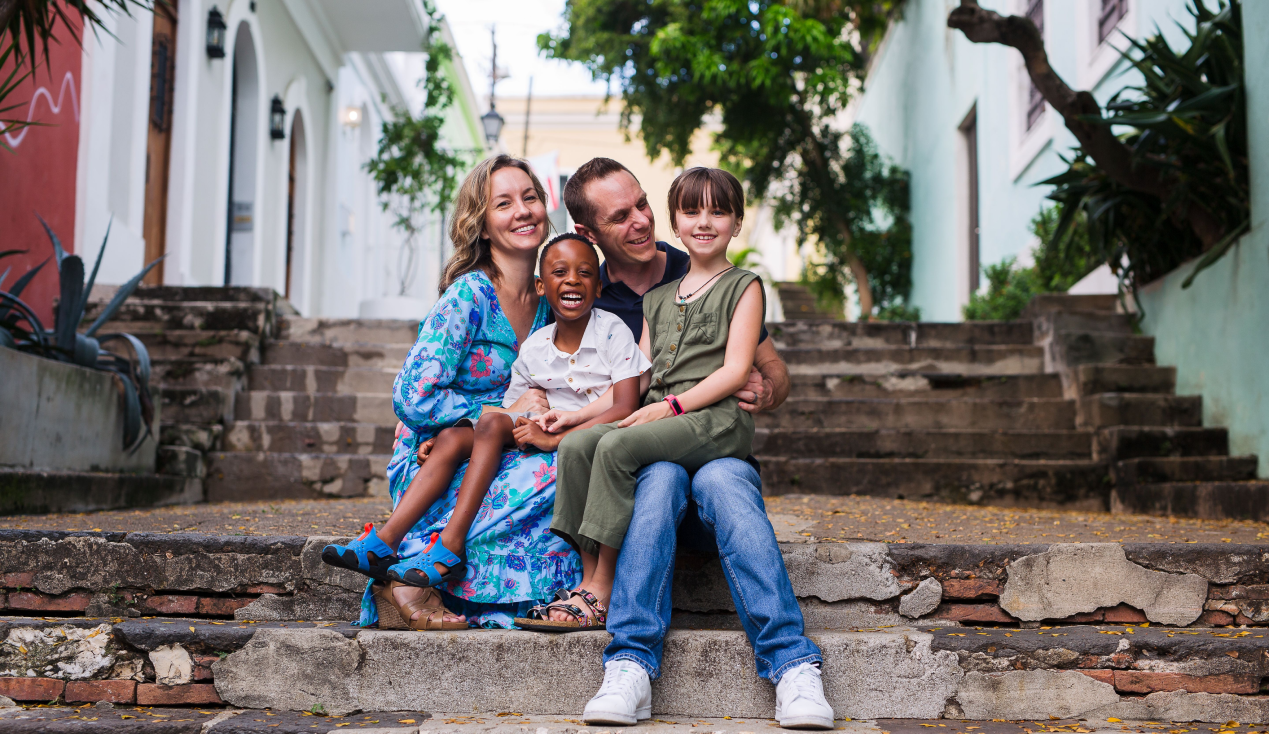 To say Amy is a busy woman would be the understatement of the century.
Along with her many business ventures, Amy juggles her time as a mother of two. So it goes without saying that time is of the essence!
That's why she's using Searchie to help automate and simplify her ultimate guest experience, without compromising on the quality or authenticity of what Dover Lake House has to offer.
The Ultimate Guest Experience Using Searchie Hubs
Think of Searchie Hubs as your concierge. If you were staying at a hotel, instead of calling down to the front desk, just open up the Hub for all of the local knowledge you could possibly need for your stay.
With a life on the go, Amy has taken advantage of Searchie's amazing features and automation and applied them to her unique use case. By doing so, she's improving accessibility for her guests through fully mobile guides and information made available 24/7.
All media inside the Dover Lake House Hub receives the full Searchie treatment and is automatically transcribed and captioned for guests to consume content in a way that best suits their needs.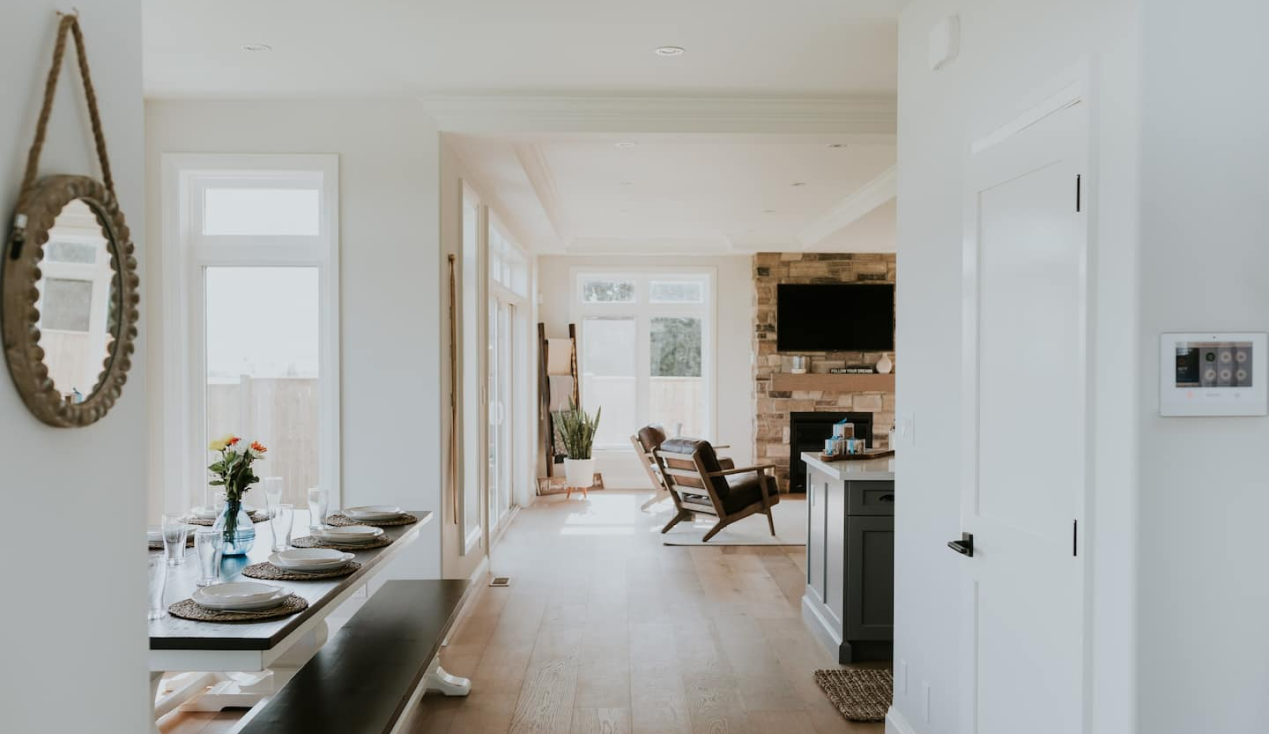 Creating A Simple Check-In Process For The Ultimate Guest Experience
When it comes to checking in, there is no need to coordinate a meeting to hand over the keys or go over house rules. In other words, who has time to fuss over the nitty-gritty details on their holiday?
Dover Lake House is using a streamlined check-in and check-out method inside Searchie and it's an absolute breeze!
Using a Call To Action Grid Section in her Searchie Hub, Amy has attached a simple PDF document with check-in and check-out instructions. Complete with directions for guests travelling from Toronto, parking locations, and house access instructions.
No detail has been spared. Guests are even encouraged to peruse the raving guestbook reviews and leave a note of their own.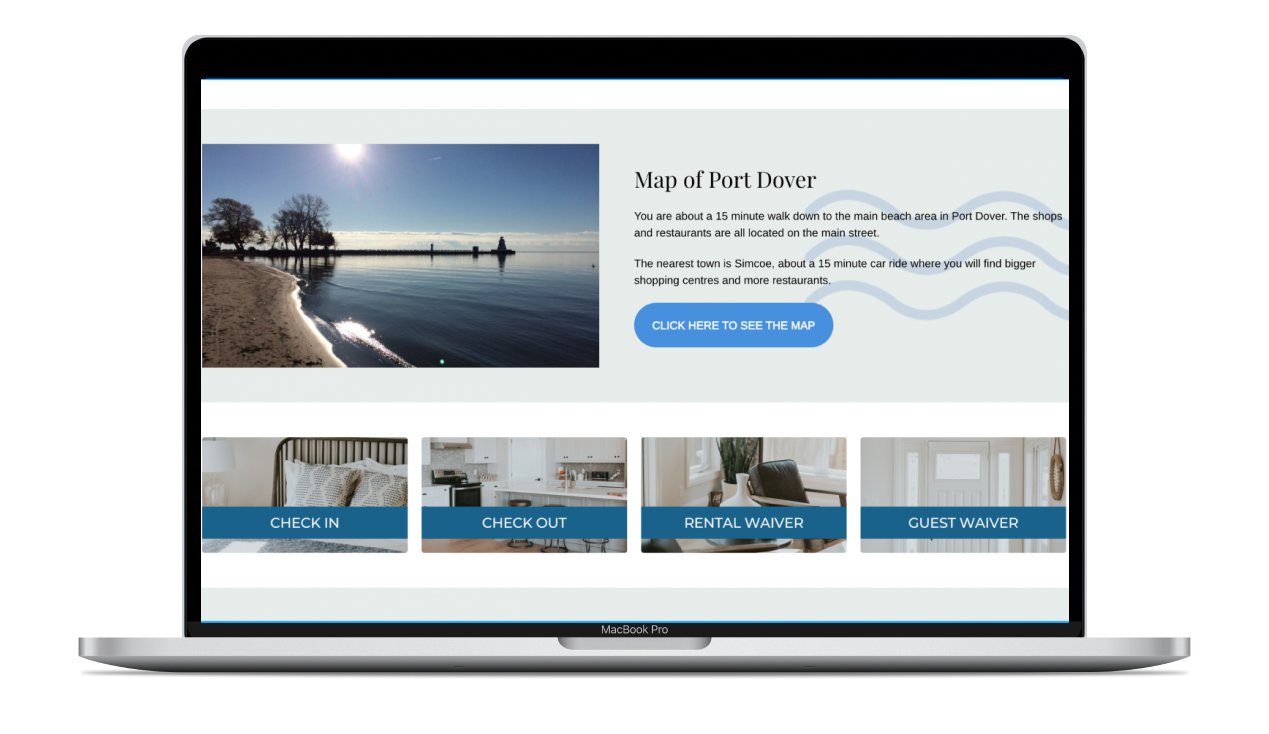 Leveraging Hub Sections And External Links For Social Media
Social media is so important for any modern business. It's how many Millennials, Gen Z'ers, Boomers and pretty much everyone under the sun do their product research, like finding boutique experiences and stays.
You can pay for ads over social media platforms, but there is also a huge opportunity for free advertising. And let's face it, free is always good. Whether your business is just starting out or you're in a six-figure bracket.
Amy uses "Call To Action" Sections in her Searchie Hub to link potential guests to the Dover Lake House Instagram account. This works double-time because the Instagram profile then links to the Airbnb booking page. Once guests confirm their Airbnb booking, they are linked to the Searchie Hub. This symbiotic flow is no coincidence.
To make use of that sweet free advertising we talked about, the Dover Lake House Hub also has a Feature Section to flaunt a giveaway opportunity. Guests have the chance to win a free night's stay! The catch? All they need to do is use #doverlakehouse when posting a photo of their ultimate guest experience during their stay.
A lucky winner is drawn annually and Amy is able to leverage guests' photos and reviews for marketing purposes. Sounds like a win-win to us!
A Personal Tour Guide Of Dover, Ontario (Powered by Searchie Hubs)
For many, one of the most exciting things to do on holiday is to explore new places. You know what isn't fun? Getting lost. Wasting time searching for WiFi to read reviews when you're trying to find a place to eat. Or, spending hours driving around looking for activities to suit you and your family.
Amy has thought of every detail to make Dover Lake House's ultimate guest experience a guaranteed success. The Hub has everything they need to make the most of their holiday. Whether guests are looking to hang out by the lake for the entirety of the stay, or go out and get a lay of the land!
It's All In The Details
The Hub is complete with a map of the area, a local food and drink guide to make the most of dining experiences, things to do in the area for adventurers (or families with little ones). Not to forget, shopping suggestions that support local small businesses in Dover, and a list of nearby wineries and breweries.
But the accommodations don't end there… For guests who are looking to have a weekend on-site and enjoy all that the gorgeous Dover Lake House has to offer, there are plenty of activities to be had…
But, like they always say—safety first! If you're visiting in the warmer months of the year, this luxury rental comes equipped with rubber dockie, stand-up paddle boards, and life jackets. Before hitting the lake for some good times, guests can find the rental waiver and guest waiver forms in the Hub.
No one wants to deal with paperwork on holiday. The Hub offers everything in one convenient location to fill out ahead of time. For the last-minute crowd, having everything accessible mobily helps the ultimate guest experience.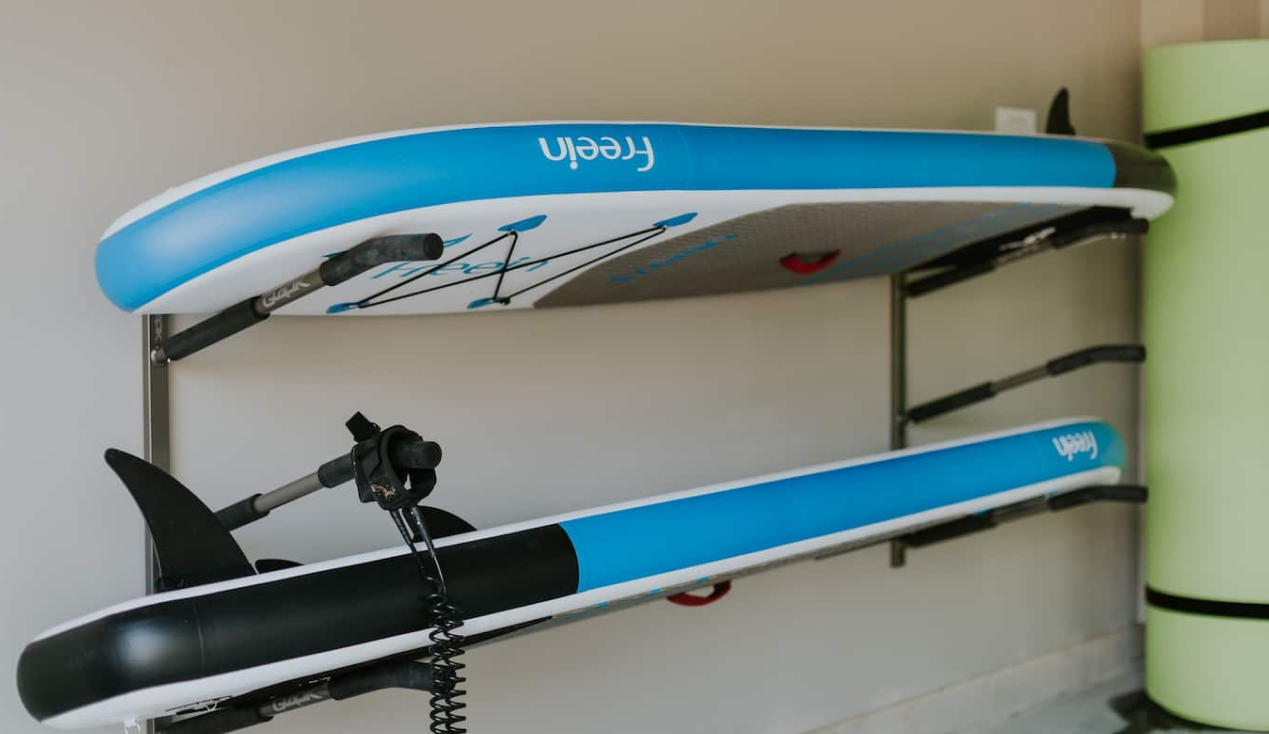 What do you think of Amy's Searchie Hub? In addition, are you also using a Hub for your rental property? Are you using Hubs in any other creative or obscure ways we've never thought of?
We love to hear about your unique, niche use cases! Join the Searchie Community on Facebook and let us know how you're leveraging the platform in your business to create the ultimate guest experience for your audience.
Are you interested in learning more about Dover Lake House? If you would like to book, head over to the Searchie Hub to find everything you need.
Catch you in the next blog!