ChatGPT Alternative Searchie Ai: AI Writing Assistant For Your Audio And Video Content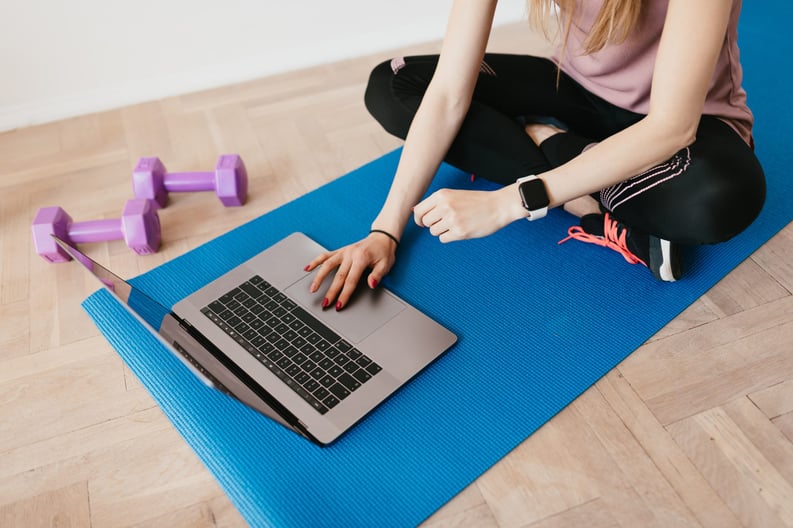 And 3 Simple Ways You Can Repurpose Your Course Or Membership Content On Social Media Using Searchie Ai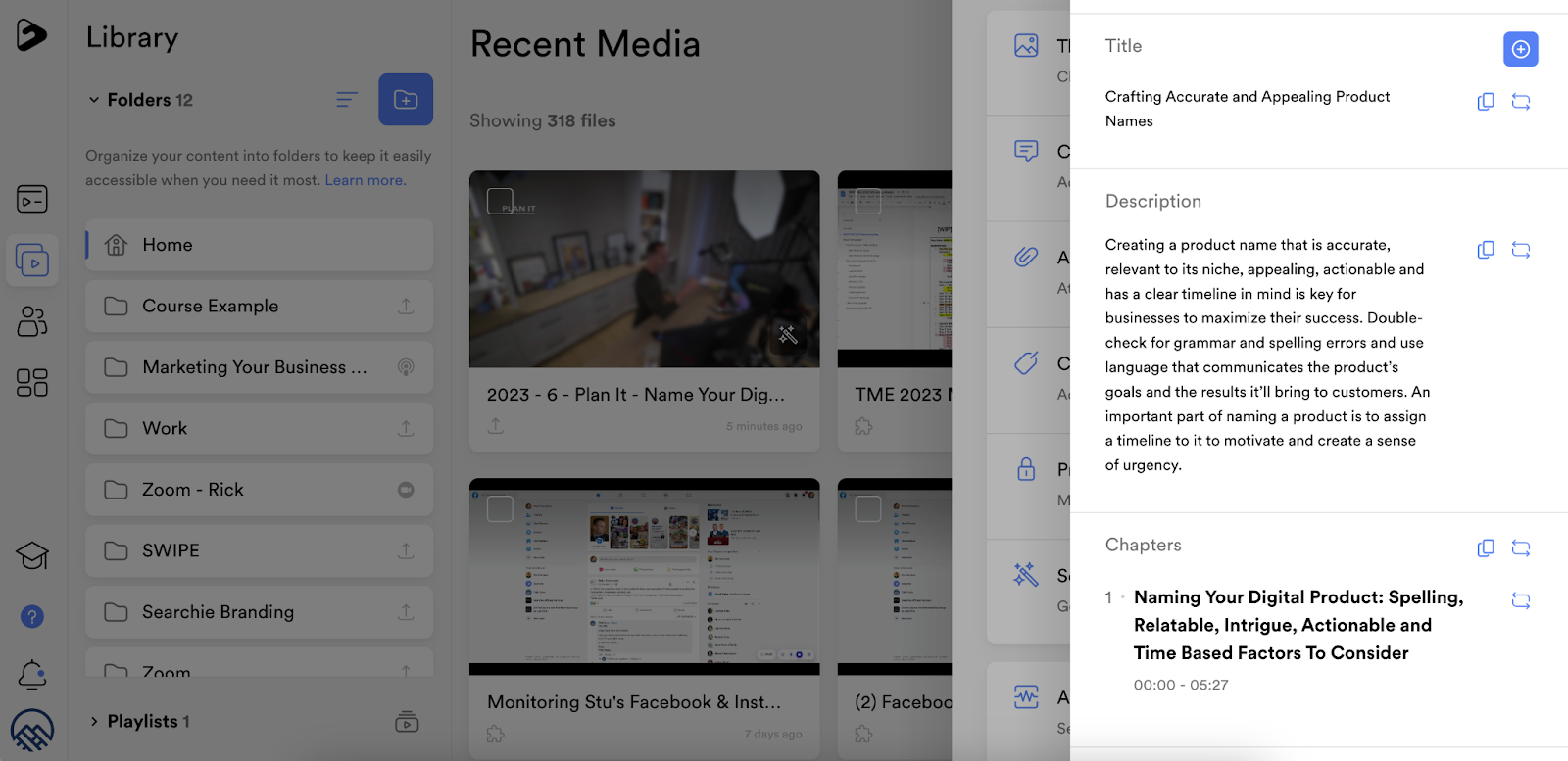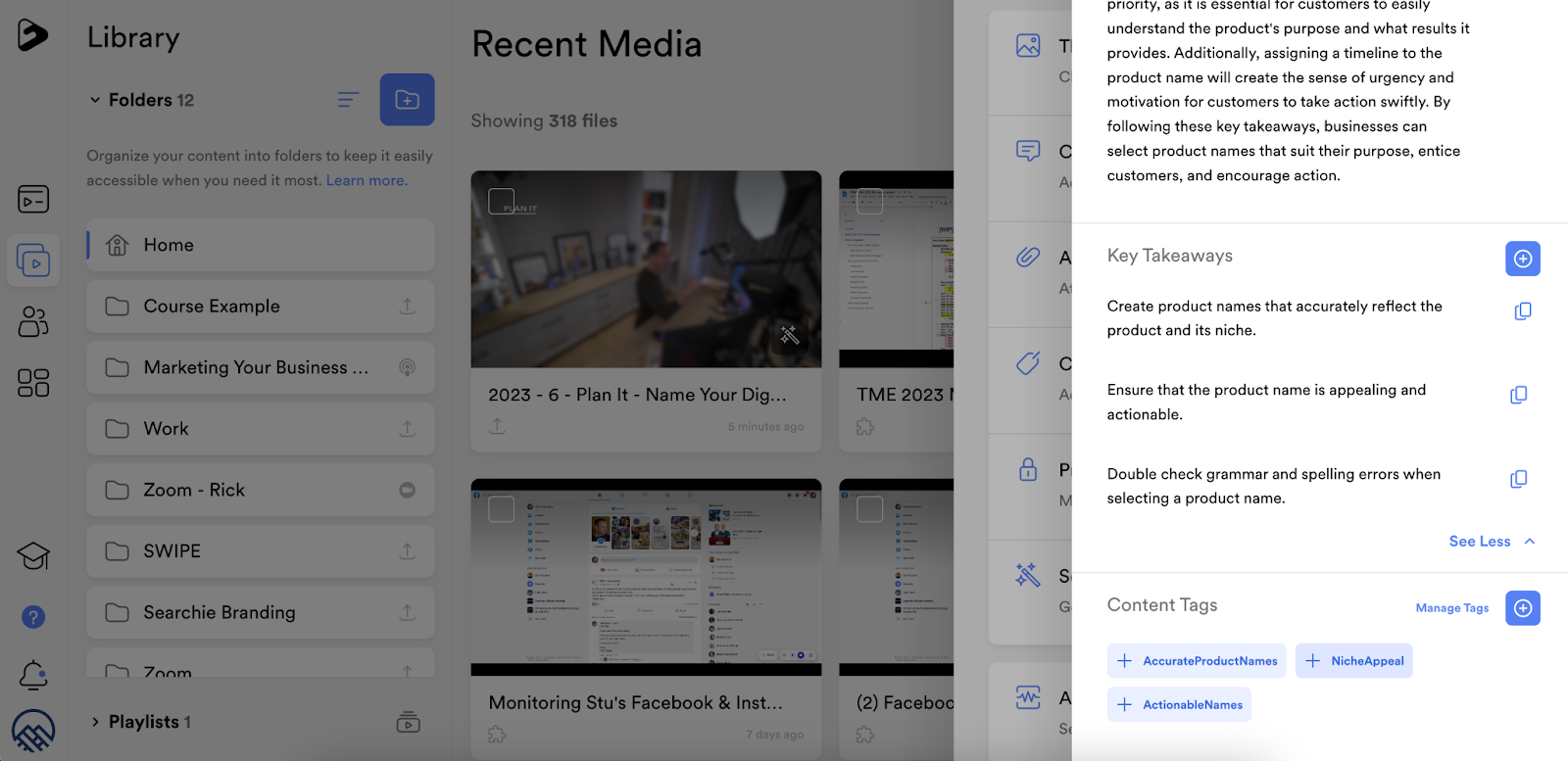 Next, we opened up Canva, picked a template, then simply copy and pasted the text.
In just a few minutes, we could have a few days worth of content for our social media channels!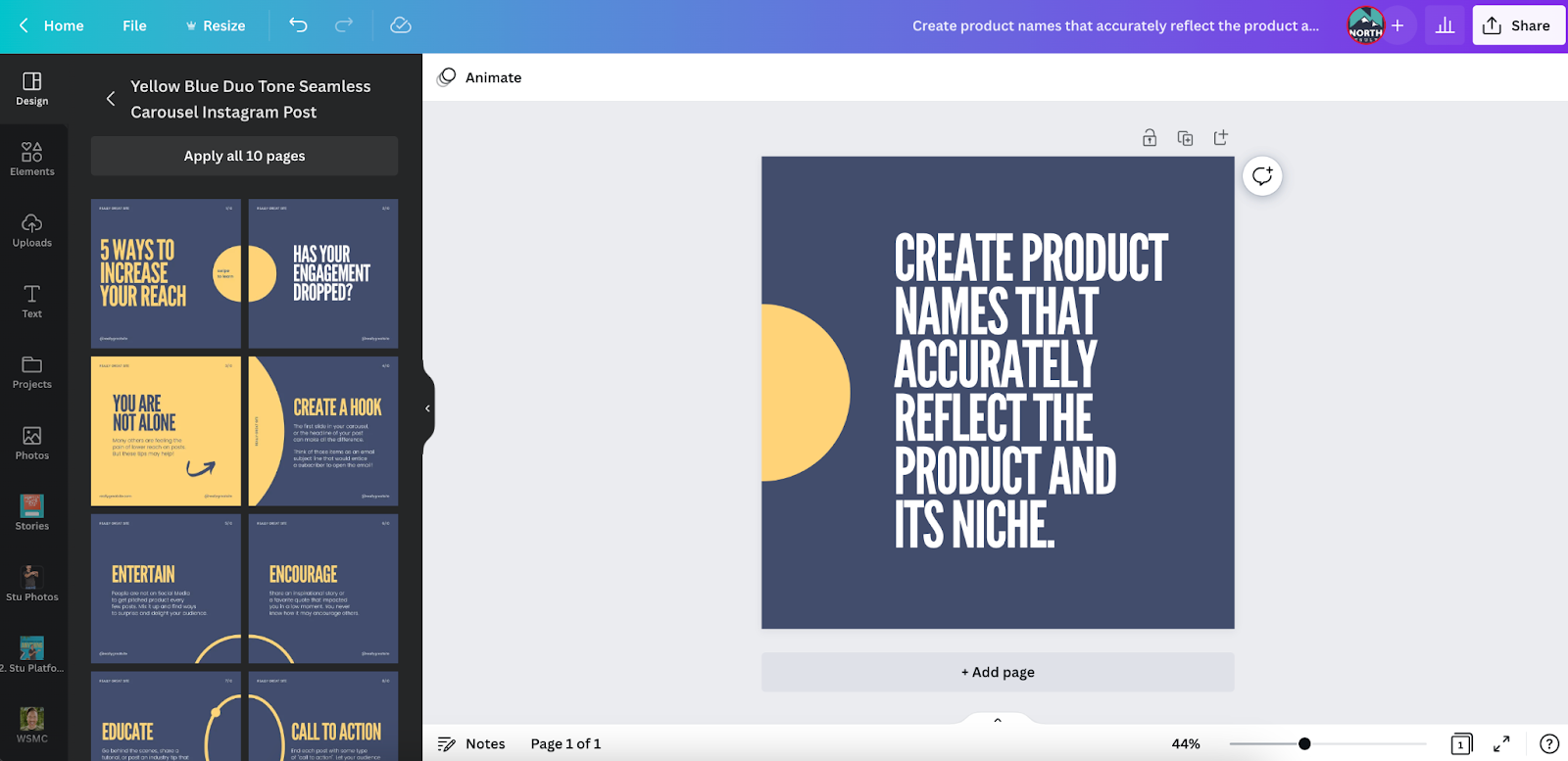 Hack 3: Use Suggested Chapters For Social Media Video Nuggets
Above we talked about the value of long form content, but if you are looking to grow your audience or reach on TikTok, Instagram (Reels) or even on YouTube (Shorts), you will need short form video content as part of your mix.
Short form video content is generally brief—less than one minute. It's typically a vertical video. And it's designed to stop the scroll and capture attention for quick and easy consumption.
If you create long form content for your course or membership, for example, the good news is there is a gold mine in there just waiting for you.
But, it can be a time consuming process. You will have to watch and re-watch the video, identify the time codes, ship them off to a video editor, and then have them produced.
That was until Searchie Ai.
We mentioned above that Searchie Ai automatically creates chapters for your video content.
Now, all you have to do is use the automatically generated chapters as your time codes for short form video. Instead of rewatching and scrubbing the time codes, you can simply share the full video and the chapters with your editor. From there, all they have to do is clip it and format it vertical.
Baddabing, baddaboom! We just save you countless hours.
Once you realize how much gold there is in your existing content, the possibilities are endless. Whether you're creating long form social media posts, short form social media posts, text-based images or creating video, Searchie and Searchie Ai can help!
Alright, ready to take Searchie for a test run? Start your 14-day free trial today!
Reimagine Your Business
Create the ultimate digital content experience for your information business with Searchie Hubs. Courses, memberships, coaching programs... you name it!