Searchie Spotlight: How Jane Broke Free From Tech Overwhelm And Pursued Her Passion Designing And Selling Fabric Online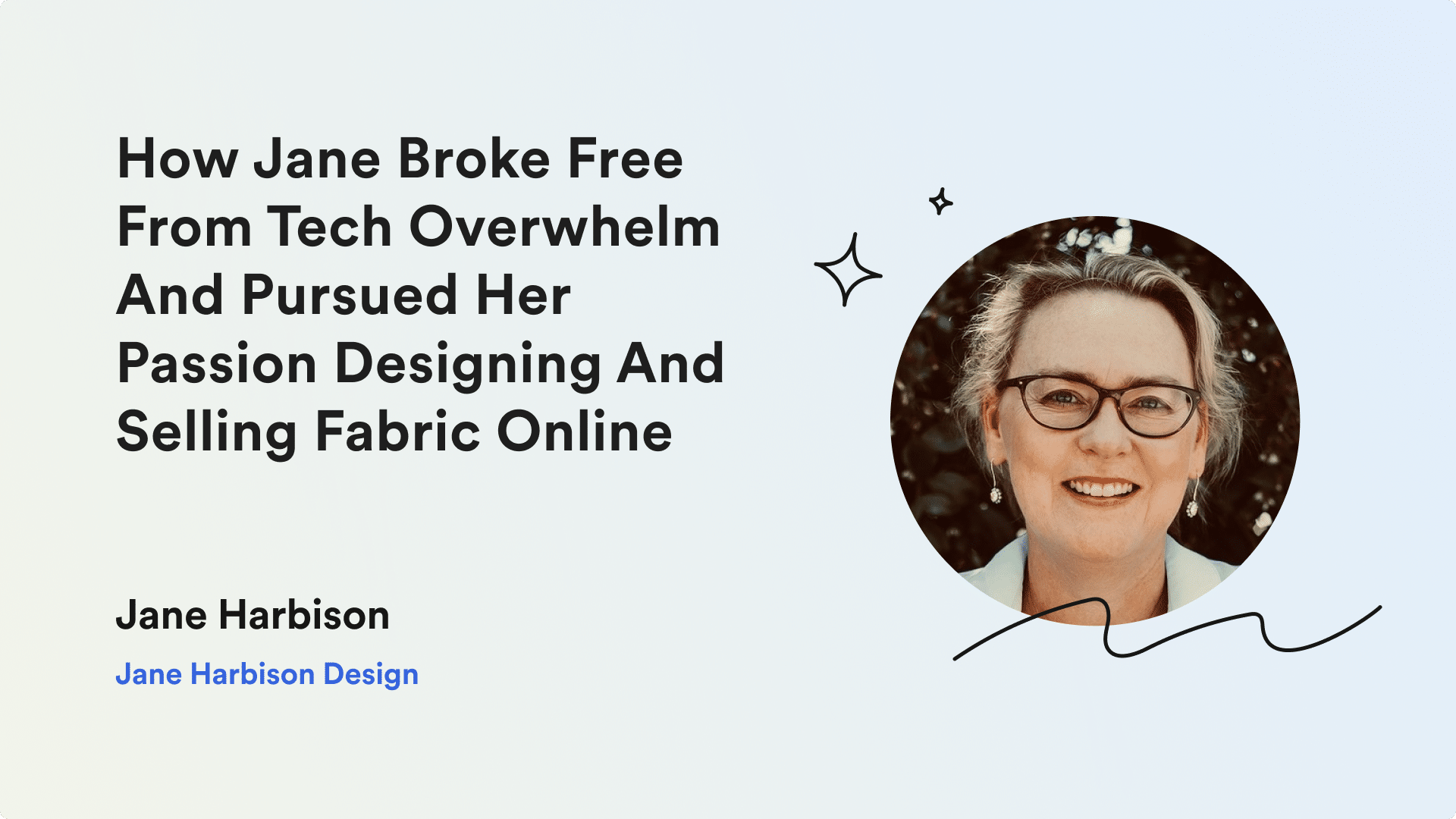 After 20 years as an accountant, Jane Harbison made a HUGE career change, giving it all up to follow her creative passion.
Today, she's building an online business that fulfills her creative side. Plus, it's a career choice that gives her the freedom and flexibility to spend more time with her family—something that's really important to this proud Aussie mum.
Jane sat down with Team Searchie's very own Paulina to dish on her entrepreneurial journey, creating beauty in her business, and how she's eliminated annoying tech processes along the way.
Lean into this interview and take note of the insights she's gained along the way!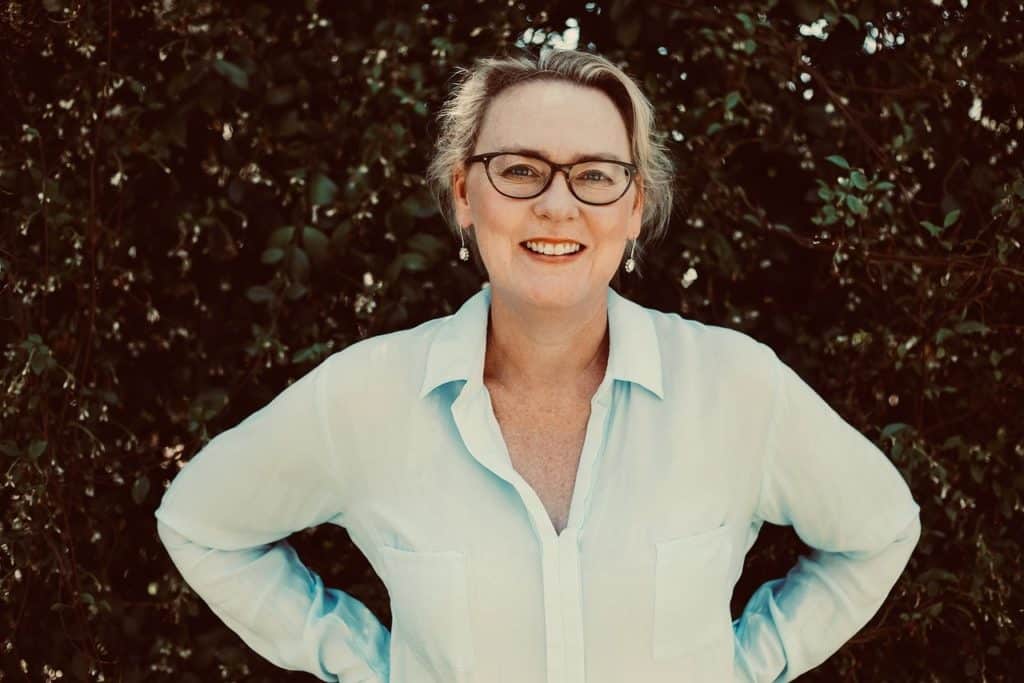 Paulina at Searchie: Where does Searchie fit into your business?
Jane: I wanted somewhere for people to be able to understand why they should buy this pattern out of the millions of others that are already out there, and those that are out there for free. I knew I didn't want to give it away for free, even though it's a low-value product. A lot of time and care has gone into it. I think as creatives, we give so much away for free. And I want to change that conversation, that the stuff that you spend hours creating is worth something.
I was able to create a very quick landing page. It didn't take me long at all. And I was also able to connect to those people that are thinking of buying it, who've never met me before. So I could create these videos and these stories around why I created it for them, which a lot of websites don't do, but Searchie makes that really easy.
And because sewing and fabrics are all so visual, I was able to also create a whole lot of video content just on the landing page that explained what they would get, how easy it was to use, and how easy it is to contact me.
The other thing that I really like about it is it integrates easily with my email service. So they could click a button, buy the pattern, it goes to Stripe, Stripe triggers a zap, and that zap goes to an email. It just all works really seamlessly.

Paulina at Searchie: How has Searchie allowed you to express your creativity, either through the Canva integration or through your own graphics that you upload to the site?
Jane: Actually the Canva integration is great! When I click that link and go into Canva, I've got all my materials there, and I load them onto that template that you've created. I just know if it fits on that screen, it's going to look good in Searchie.
I don't have to think about the dimensions of my images, which you have to do for so many other devices. I just click that link, load my image on it, move it around exactly where I want it, press publish, and it's on the page, ready to go.
Paulina at Searchie: What has Searchie done for you in terms of helping you move your business along?
A: It frees up a lot of time. I think previously, I had a WordPress website, and the number of plugins that it requires to function—just became very expensive, hundreds of dollars a month, plus lots of time to keep it up to date.
I was always updating plugins, always making sure that font still worked and themes still worked, and then getting support when they didn't. I don't have that anymore. I just applied my content, and that's it. So it's freed up a lot of time for me, which allows me to develop really good products and really good designs. And I'm able to communicate with the people that are buying and engaging with me, and I have more time to market and talk to the people that might be interested in what I'm doing.
"I have this love of learning and surrounding myself with excellent things to make my world more beautiful. I seek those out, and Searchie is one of those. It's just a beautifully simple tool. It allows you to create a beautiful space."
Jane: It means for me that I can—and I've still got to get better at this—but I can work from 9:00 til 2:30. And so when my son Harry comes home, I'm with him. So that's the big thing. It also means that I don't have to work on Saturday and Sunday. I just want to do my work week and work between 9:00 and 2:30. And that is really important.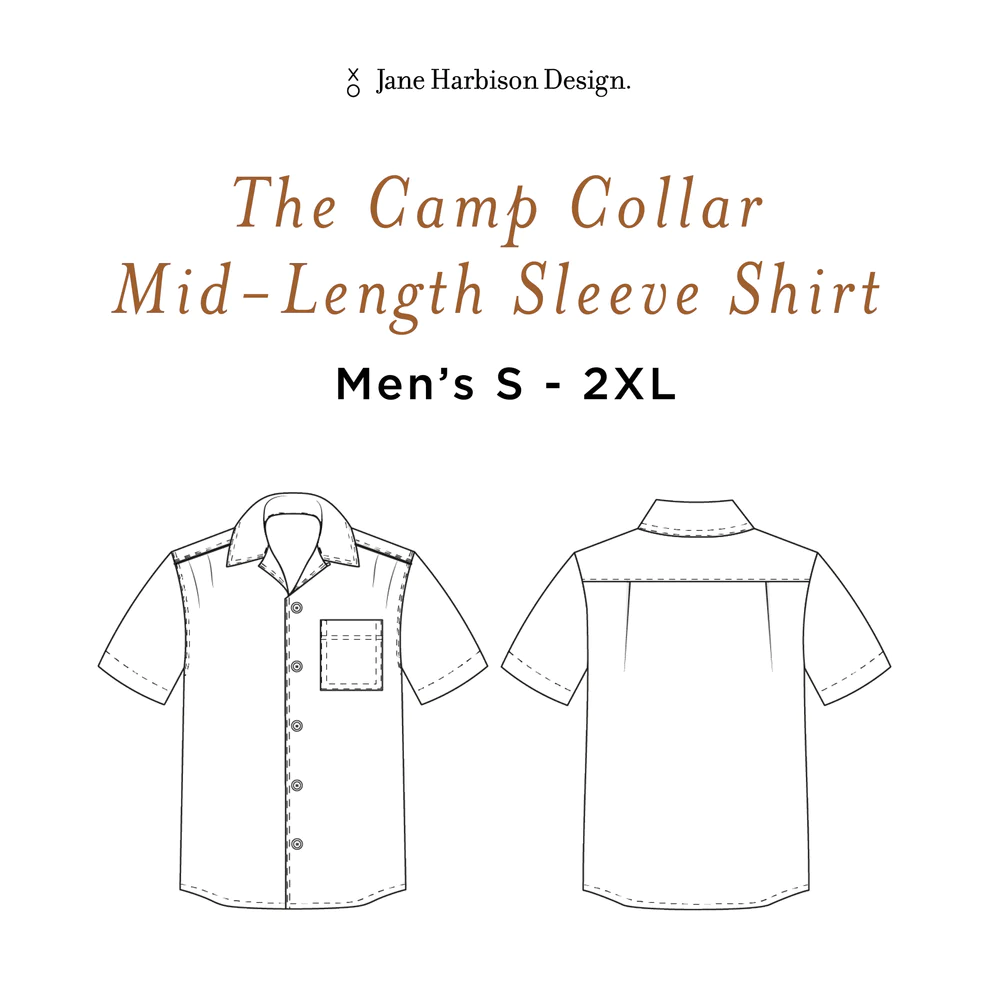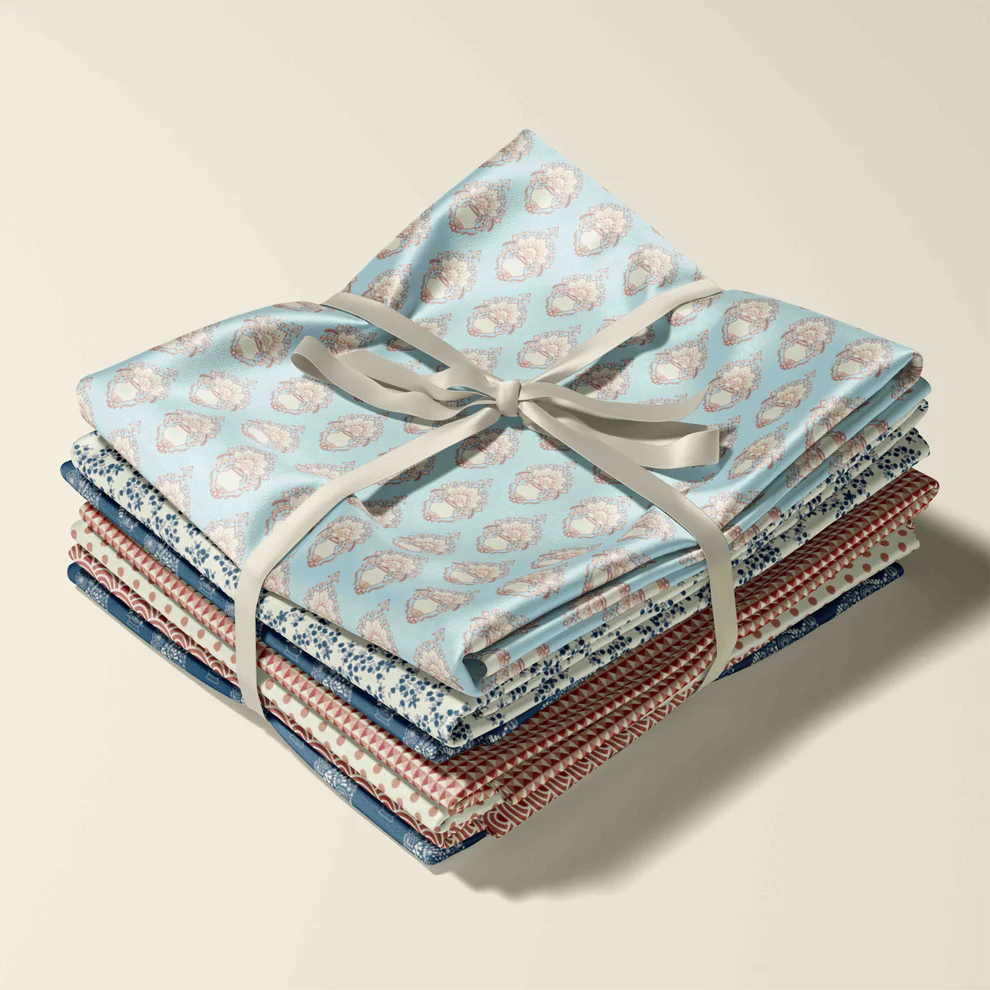 Paulina at Searchie: What would you say to the people who are putting their practice in, but they're not sure if it's worth it. Is the grass greener on the other side?
Jane: Maybe this is the cautious accountant in me, but I think you can add unnecessary stress to your life by just jumping in and hoping for the best. A little thought, a little planning, and a little practice go a long way. I think it can make the whole experience more rewarding because the last thing you want to do is destroy your passion because it hasn't worked out how you'd planned. But do what you love because when you stick with it, you get good at it. And when you get good at it, people reward you handsomely for it.
Catch Jane's full Searchie Spotlight interview here!
Thanks for reading!

Want to learn more about Jane's business? Check it out right here.

We'll catch you in the next blog.
Reimagine Your Business
Create the ultimate digital content experience for your information business with Searchie Hubs. Courses, memberships, coaching programs... you name it!