Create, Manage & Sell Your
Content
All In One Place
From content management to monetization, Searchie grows
with you and your business.
Unlock Faster Results and Increased Revenue with Intelligent Automations,
AI-Powered Tools and Personalized Learning Experiences
Creating Content Is A Lot Of Work. It's Time You Make The Most Of It.
Searchie is the most flexible, easy-to-use solution to create, organize, and share your audio and video content through digital courses, membership sites, coaching programs and more.

Discover the future of content management and digital product delivery with Searchie's easy-to-use automations and AI-powered assistants.

If this sounds like you, then it's time to move to Searchie…
There are WAY too many platforms and plug-ins to sell my content…

I've got audio and video content, but it's scattered all over the web.

How do I repurpose my existing content and turn it into a paycheck?

Transcribing and captioning my content takes up too much time and money!

Dealing with tech gives me a massive headache!

It's hard for me to keep my content organized—and I don't have time for that.

My content isn't accessible for everyone. I need transcriptions and captions.

Customization is a BIG deal, but I'm not a designer.

I've got loads of content, but I need to segment it so the right people see it.

I'm overwhelmed with everything I've got to do. I need help!
Searchie Brings All Your Audio And Video Content Under One Roof
Upload directly or automatically import media from a bunch of online platforms like Facebook, YouTube, Zoom and many more to create a central library for all your content.
Once your audio and video is in Searchie, the possibilities are endless.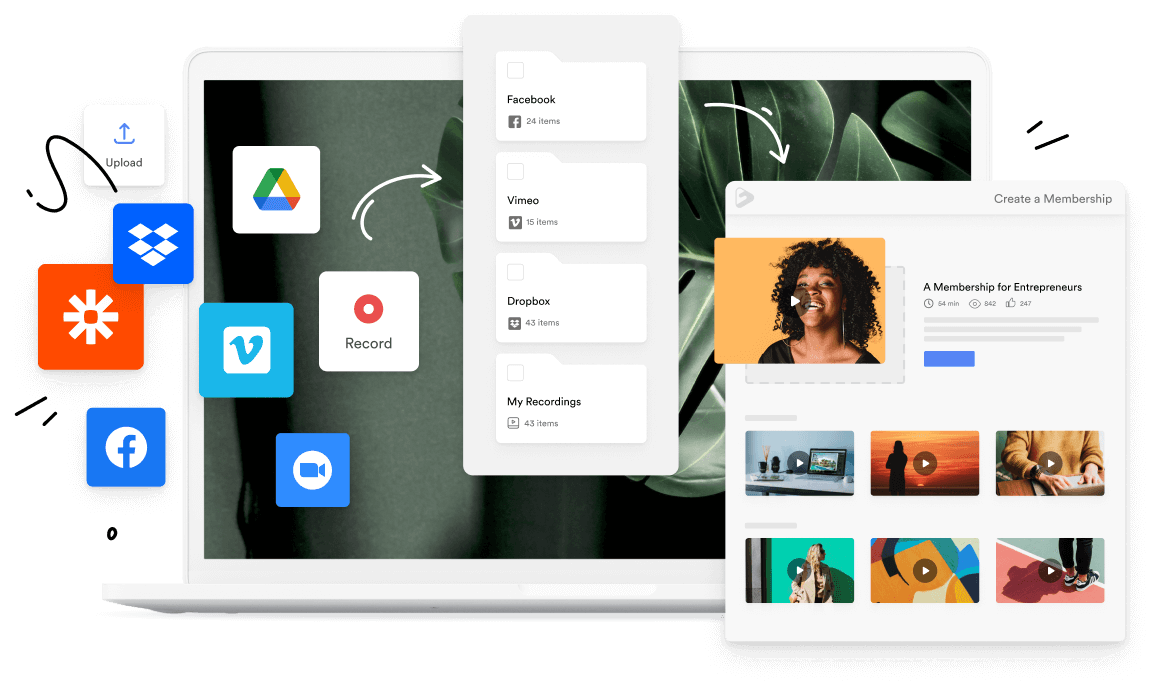 Build Your Course Or Membership In No Time
Create a beautiful, customized learning experience that's more accessible and easier to consume without ever coding or needing an expensive developer.

Start from scratch or choose from hundreds of customizable plug and play templates.
INSTANTLY INCREASE THE VALUE OF YOUR ONLINE PROGRAM
The World's First Search Engine
For Your Content
Searchie eliminates overwhelm and adds tremendous value to your digital course or membership. Your audience will make way more progress with the ability to search through your content by keyword.
"Due date." "Assignment." "Giant purple puppy." "Searchie." Whatever the keyword or phrase, your audience can find exactly what they're looking for in seconds by searching inside your audio and video.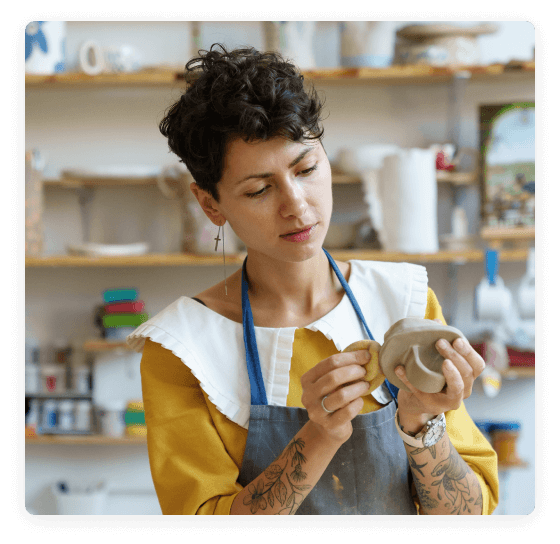 REIMAGINE HOW YOU CREATE & DELIVER YOUR COURSE OR MEMBERSHIP
Streamline Workflows & Improve The Learning Experience With Fully Integrated AI
Designed for time-strapped entrepreneurs and creators, Searchie streamlines your workflows and frees up your time for the things that matter most, like helping your students make more progress and get better results with what you teach.

Our fully integrated AI tools and in-app automations will help get you there faster.
All Your Content In One Place
Stop wasting time tracking and organizing your content. Connect Searchie to third-party platforms, and automatically add content to your searchable library, hassle-free. It's a dream for live video and repurposing content in a snap.

Adding files in your library is fast and easy with our many connections:
Direct Upload
Record with Chrome Extension
Record with Mobile App
Zoom
Seamless Integrations
Direct Upload
Record with Chrome Extension
Record with Mobile App
Zoom
Seamless Integrations
Facebook
Wistia
Dropbox
Google Drive
Podcast
Vimeo
Hundreds More via Zapier
SEE MORE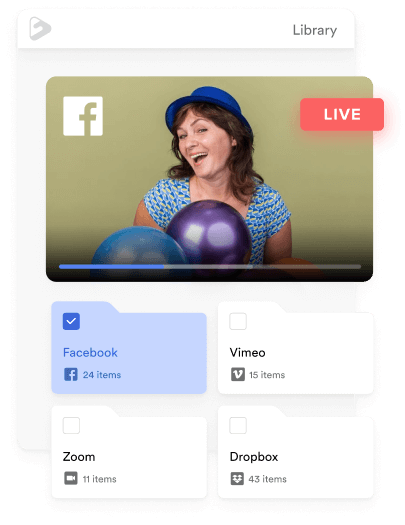 SAVE TIME & AUTOMATE WORKFLOWS
Make Your Content More Accessible Without All The Headaches
Searchie makes it easy for your customers to consume your content and make more progress without adding extra work to your busy schedule. Annoying, time-consuming processes are done for you automatically!

Just imagine having a team of assistants transcribing and organizing all your media so that it's easier for you (and your audience) to actually use.

You create, and let Searchie do the work for you.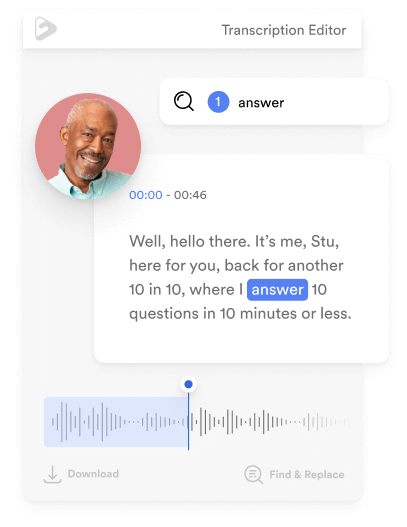 DRAG-AND-DROP HUB BUILDER
Everything You Need To Create And Deliver A Beautiful Course Or Membership
Create a customized and tailored content experience for your digital course or membership site with the Hub builder. Pick and choose specific files from your library and add them to your Hub with a couple of clicks.

Complete with all the bells and whistles to spin up a Hub fast, without losing any of the pizzazz. Your customers will be singing your praises with "oohs" and "ahhs" when they sign in to your beautiful, easy-to-use members' area!
Experience The Searchie Difference
Searchie is the easy-to-use platform that gives you the tools to seamlessly create, manage, and sell your knowledge online. Streamline your workflows, content processes, and save a ton of time and resources moving your business towards more profitability.
Create An Engaging Experience That Your Customers Will Love
It's one thing to create a course or membership packed full of high-value content, it's another thing to get people to actually consume it.

Searchie makes it easy to tailor content to each person in your course or membership by using tags and an assessment. Plus, it's loaded with features to keep your students hyper-engaged with your content.
ANALYTICS & INSIGHTS THAT MATTER
Track Content Consumption and Audience Activity
Get detailed analytics and metrics for your course or membership, including visits, video plays, audience retention, rating scales, search keywords, and more. Plus, track progress, get insights into your audience behaviors, and learn how they consume your content.

Use this data to inform what you create next. Bottom line, you'll know what your audience wants more of—and what they don't.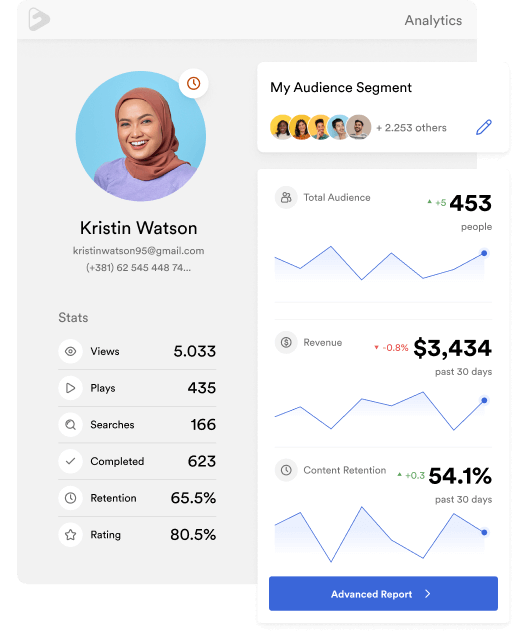 A GAME CHANGER FOR CREATORS
But Don't Just Take Our Word For It
Thousands of entrepreneurs, solopreneurs, and content creators trust Searchie to power their digital courses and membership sites every day.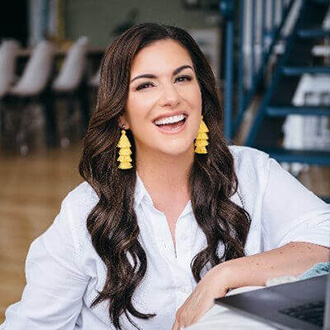 "Searchie has allowed us to up-level our membership experience — creating dynamic content customized for each of our members. The search tool alone has been such a valuable addition, giving users the ability to search through hundreds of hours of content to find exactly what they need. We highly recommend Searchie.io!"
Amy Porterfield | Online Marketing Expert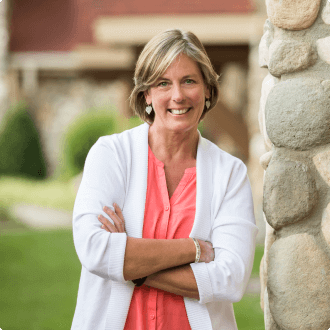 "I'm just building up to a membership so starting with Searchie from the ground up has been extremely helpful. The trainings for how to get started with Searchie are so well done and the Support has been stellar. I would likely not have made as much progress as I have without the Searchie platform, it's ease of use, and the encouraging nudges from the Searchie Team. I'm so grateful."
Jillana Raye | Female Entrepreneur's Haven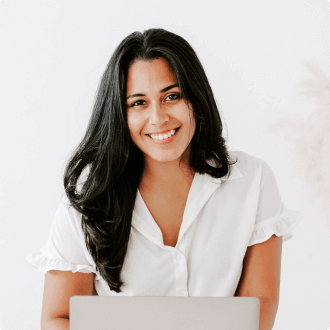 "My membership content lived in a Facebook group with many units and posts with videos and other resources. It was fine at the start but as my content library grew, it was so messy and many of my members were not consuming the content simply because they couldn't find it!! How terrible is that? Enter Searchie. My members can easily find ANYTHING they want and need and they don't feel lost anymore!"
Mariangelica Forero | HonestHustle.ca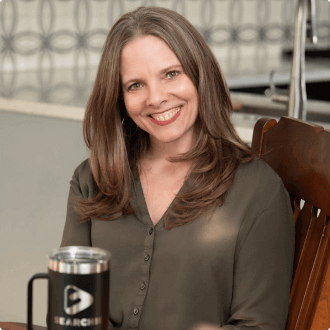 "I love how easy it is to use. The tools – like the Chrome extension, make creating content a thing that is DONE! The staff is phenomenal. They're so helpful and responsive. It's by far the best product I've found in a long time… and I've been working with a lot!"
Michelle Sandler | Shell Creative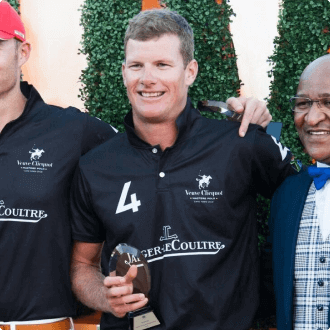 "The combination of easily transcribing video lessons and then also being able to have your members search through your videos because of your transcriptions, and find all the mentions of that search in the exact place in the video, is just unbelievably useful. All the tools are easy to use, and easy to understand and the setup was simple. Very happy!"
Robert Hampson | GavSays Polo Academy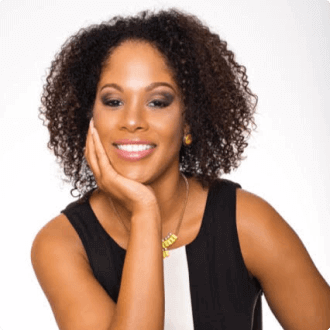 "I love Searchie because it's revolutionary and adds tons of value to my growing memberships. The ability to search on-demand any topic as I have added – and continue to add – hours of content saves me and my team time answering questions they can find themselves! Love love it. Plus the support and people at Searchie are top notch too. Love working with Searchie!"
Bridgette Simmonds | InspHIGHER, Bridgette the Go Coach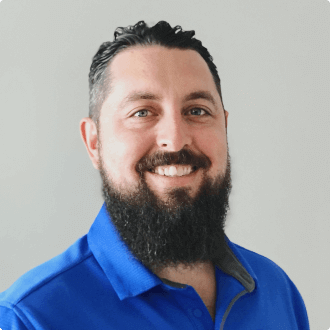 "I have created hundreds of videos and I plan to create hundreds more. Searchie allows my customers to search through individual videos or all the videos to find exactly what they are looking for. I don't think there is anything else out there like it!"
Jason Boehning | CLICK2BIM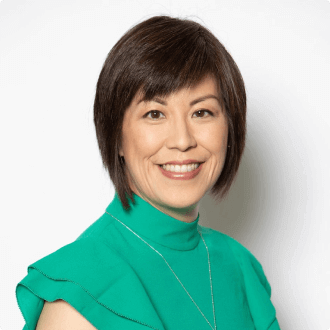 "I love Searchie for so many areas of my business. We have been able to use it to repurpose content easily to keep marketing to potential clients. My team can find specific sound bites to create posts and memes to share on social media. I've added Searchie as a bonus to all my paid programs to help clients not get overwhelmed with content and instead find the specific answers they need."
Susan McVea | Susan McVea Consulting Inc.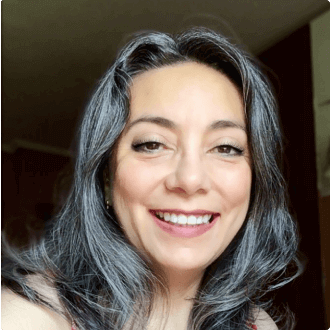 "Searchie has transformed how I once felt about the daunting idea of creating a membership site. I wanted something different from the traditional setup, and I have produced a compelling Hub which makes easier for my students to find and consume the content. My workflow is smoother and I feel very proud of sharing my business ideas."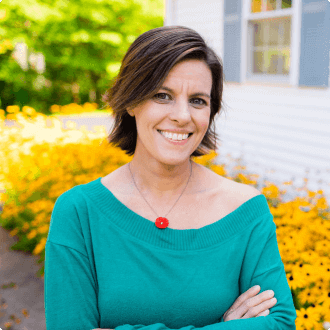 "Searchie serves my coaching clients amazingly. After a live call with a client, I upload the recording where it generates a searchable replay, downloadable transcript, and mp3 they can use to refer back to the suggestions I've made, and the breakthroughs we've had related to how they can better meet the social, emotional, and educational needs of their quirky, creative, and outside-the-box kiddos."
Colleen Kessler | RaisingLifelongLearners.com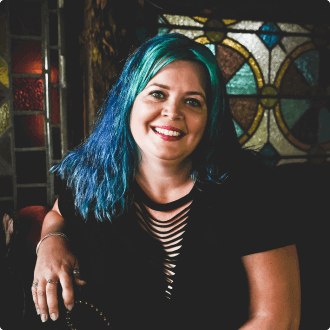 "I love that I can house all of my content for my membership in a Hub and make it easy for my members to find, access and browse. I also love that I'll be able to specify the levels of access to give them focus and prevent overwhelm. Last, I don't think anyone should ever underestimate the importance of using captions in their videos and making their work accessible!"
Angela James | Angela James LLC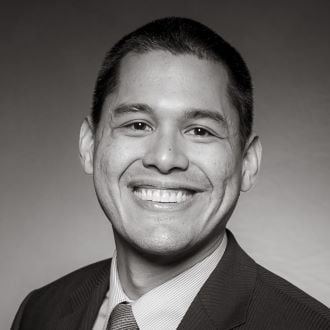 "I joined Searchie for the ability to do Hubs because I want to have courses and videos supporting my funnel building coaching. I love that videos are searchable and one can easily find what they are looking for. It's YouTube on steroids because my clients don't have to watch a 2-hour webinar to find what they are looking for."
Juan R. Arroyo Yap | Juan on One Coaching, LLC
SIMPLE. BEAUTIFUL. MODERN.
A World-Class Virtual Learning Environment
Searchie is a flexible content solution for every stage of your information business.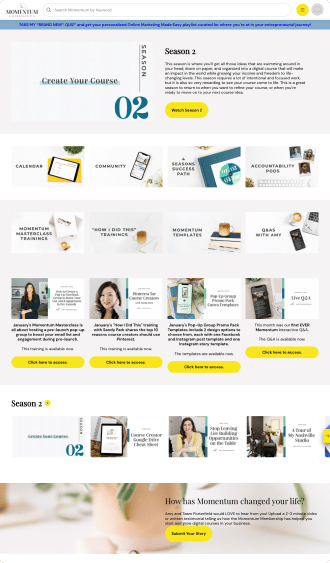 Membership Sites
Momentum by Amy Porterfield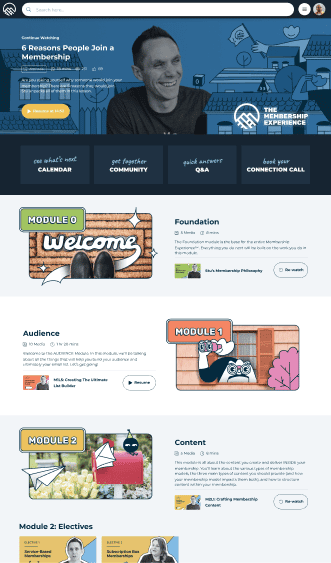 Digital Courses
The Membership Experience™ with Stu McLaren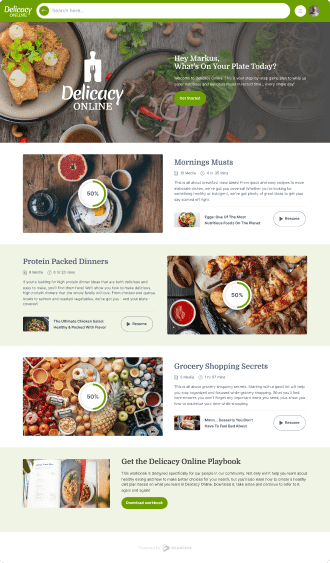 Content Hubs
Delicacy Online: Healthy Meals Library
Searchie Is Specifically Designed To Help People Get Results. The Numbers Speak For Themselves.
PROFESSIONAL SUPPORT WHEN YOU NEED IT
We're Committed To Helping
You Get Results
ONE CENTRAL CONTENT SYSTEM
A Complete Solution For Your Knowledge Business
You and your team can feel comfortable and confident creating a professional course or membership that your audience will love.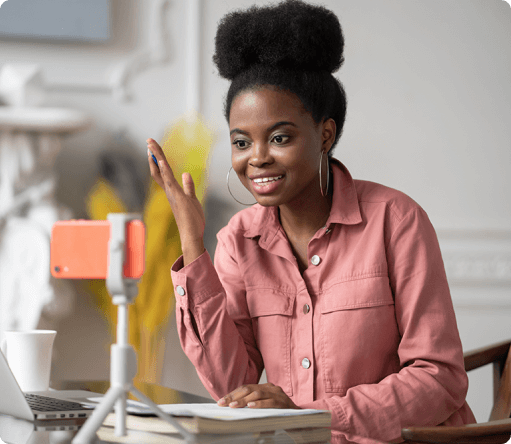 Auto-Generated Transcriptions

27 Transcription Languages

Easy-to-Use Integrations
Audience Attributes & Segmentation

Searchie Teams | Coming Soon
Reimagine Your Online Business With Searchie
Create the ultimate content experience for your information business with Searchie Hubs. Courses, memberships, coaching programs… you name it!
Plans Start From Only $29 / Month. See Pricing For Full Details.
Frequently Asked Questions
Got questions? We have answers.
What is Searchie?

Searchie is a web-based software platform that allows you to create, manage, and sell your content all in one place. Searchie is the most flexible, easy-to-use platforms for digital courses, membership sites, coaching programs and more.
How does Searchie work?

Searchie connects all your favorite tools and creates a centralized library for your audio and video content. You can upload files directly or automatically import media from online platforms like Facebook, YouTube, podcast, Zoom, Google Drive, Dropbox, and many more.

Searchie streamlines content management and delivery processes through fully integrated automations and AI. This includes content organization, transcription and captions, AI-generated text, and more.
What types of digital products can I create (and sell) with Searchie?

Once your audio and video is inside Searchie, it's fast and easy to repurpose your content into paid products, like courses, memberships, workshops, summits, and coaching programs. The possibilities are endless!
Can I share my content privately?

Yes. You can share of content privately or create a content Hub. Most people use Searchie for private, paid products like digital courses, membership sites, coaching programs, and other paid digital information products (e.g., summits, workshops, challenges, etc.).
What is a Searchie Hub?

Searchie Hubs is a fast and easy way to package and deliver your free or paid content.

You can create a content hub for all of your audio and video content in Searchie or select specific media files. It's the ultimate solution for online coaching and consulting programs, digital courses, online memberships, and SO much more.
How is Searchie different from other course and membership platforms?

Searchie is hyper-focused on content delivery for paid digital products like courses, memberships, coaching programs, and more. It's specifically designed to help your customers learn better, faster, and make more progress with what you teach.

One way we do that is through the power of Search. All your audio and video content is automatically transcribed, captioned, and entirely searchable by words spoken, meaning it's more accessible and easier to consume.

Not only that, Searchie was designed with time-strapped content creators in mind. One of the biggest pain points of creating and selling a digital product is the "technical aspect" of setting it up. With Searchie, you can quickly create a beautiful content experience with no coding, no developers, and no HTML. Whether you use one of our many templates or start from scratch, it's just fast and easy to build.

Plus, the fully integrated automations and AI will help you get more done in less time!
What type of content can I put into Searchie?

You can add digital media directly from your computer or import from different external sources like Facebook, YouTube, Dropbox, Google Drive, Zoom, and more! Most courses and memberships start with audio or video, but you can also add PDFs.
Can I build my website or landing pages on Searchie?

We're hyper-focused on creating content experiences for digital products like courses, memberships, and coaching programs. That said, some of our customers have created their website and landing pages with Searchie.
Does Searchie offer transcriptions and captions?

Yes! Every media file added to your library is automatically transcribed and captioned.
Can I create content with Searchie?

We have a Chrome extension that syncs with your account. That means any audio or video content captured with the Chrome extension will be recorded and pulled into your Searchie account. Check it out at searchie.io/chrome
Can I host my video on Searchie?

Yes! We provide ad-free video hosting for our customers. Some restrictions apply depending on your plan. For specific details, please contact help@searchie.io
How much does Searchie cost?

Searchie offers three core plans to meet your needs: Basic, Pro, and Business. Check out the different plans, features, and pricing at searchie.io/pricing
Does Searchie have a transaction fee or take a part of a sale?

No. We do not charge a transaction fee or take a commission from your sales.
Are there additional site hosting and video hosting costs?

No. We offer ad-free video hosting included with every plan! Some restrictions apply depending on your plan. For specific details, please contact help@searchie.io
Can I host my community in Searchie?

Searchie offers a range of features that help to facilitate community, including the Audience Directory and Audience Attributes. By using these, you can provide your audience with a simple way to connect with other students and members. Click here to learn more.

As for a community forum (i.e., a place to comment, chat and engage), we suggest you facilitate that somewhere else that's easier for people to access, such as Facebook.
Can I see a demo of Searchie?
Additional Questions?