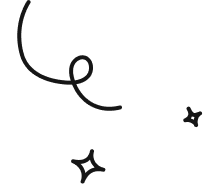 All In One Platform

To
Manage, Monetize And
Amplify Your Content
Elevate your Content Game:
From Creation to cash, we've got you covered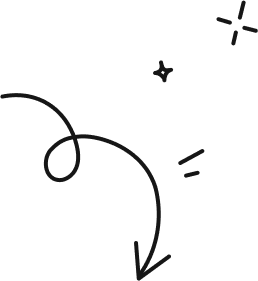 Unlock Your Content's True Potential. And Get More Done With Less.
THE NEXT-GEN PLATFORM FOR SAVVY CREATORS.
One Central Library For
All Your Digital Content
Experience the future of content management,
hosting and sharing with hassle-free integrations
and precision search.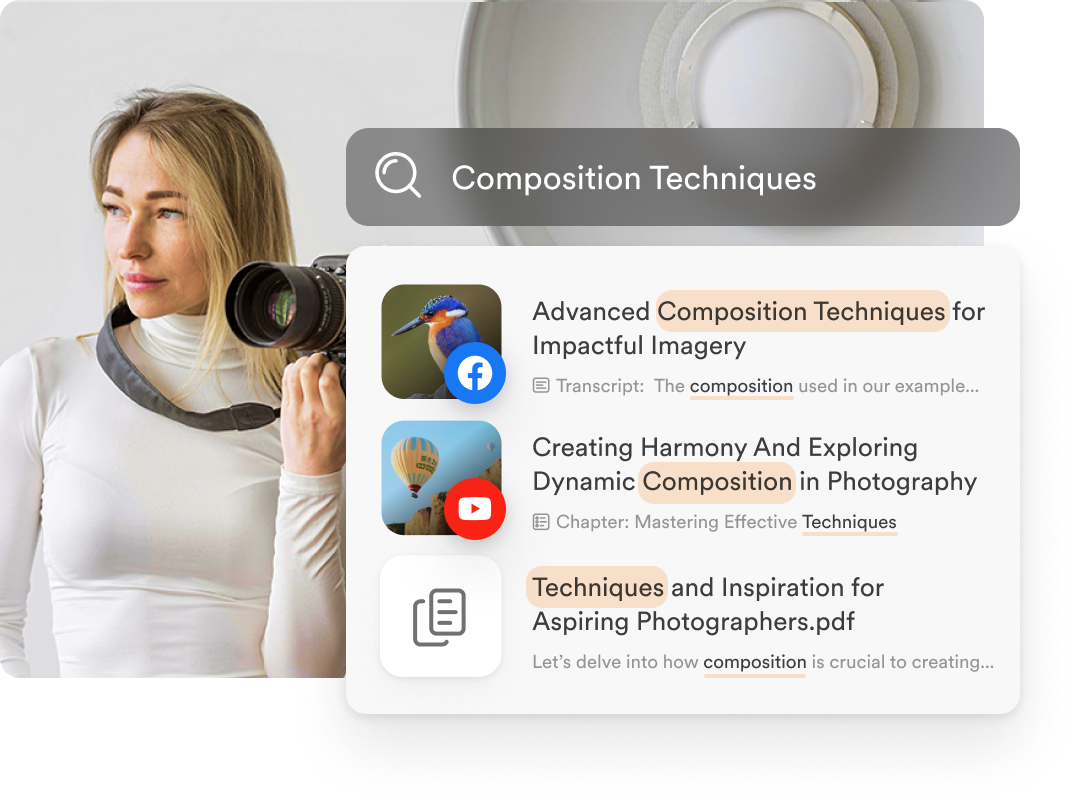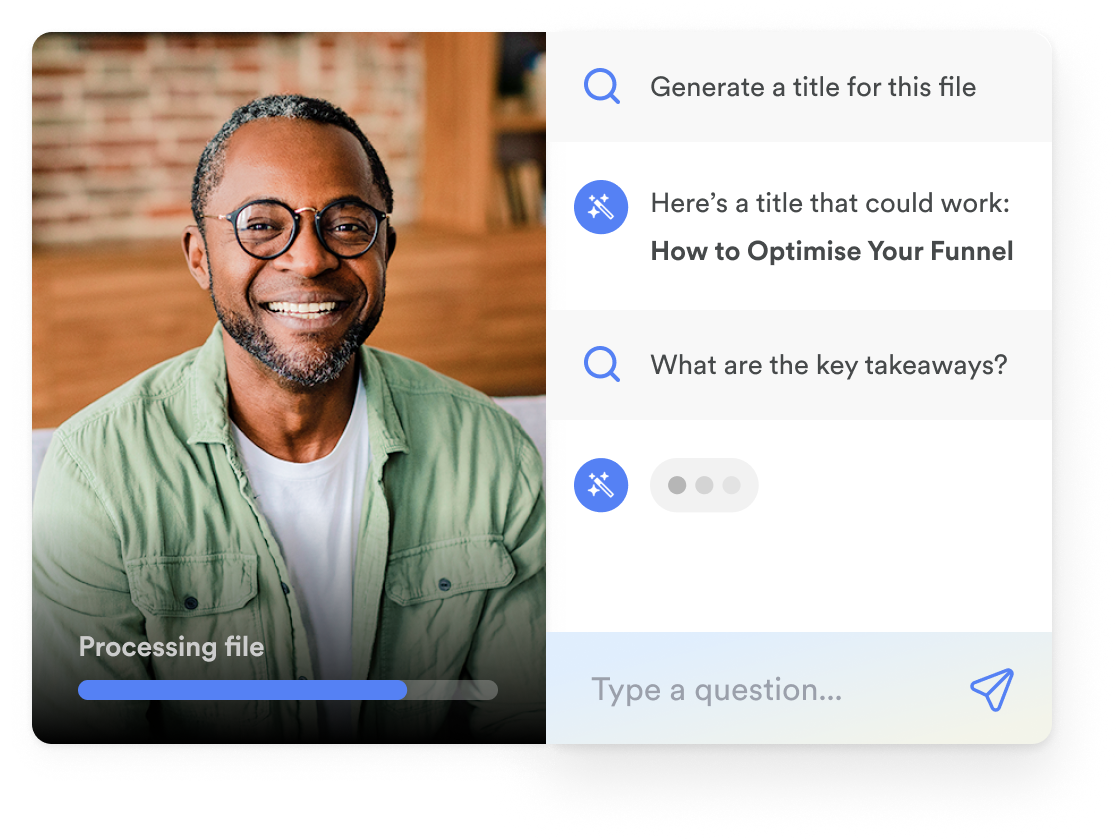 Automate And Optimize
With AI: From Content
Creation To Management
Supercharge your content processes and
eliminate tedious tasks with intelligent
automations and fully integrated AI.
Transform Your
Knowledge Into Revenue
Turn your content into cash with easy-to-create
courses, memberships, coaching programs and
more. Choose from hundreds of templates.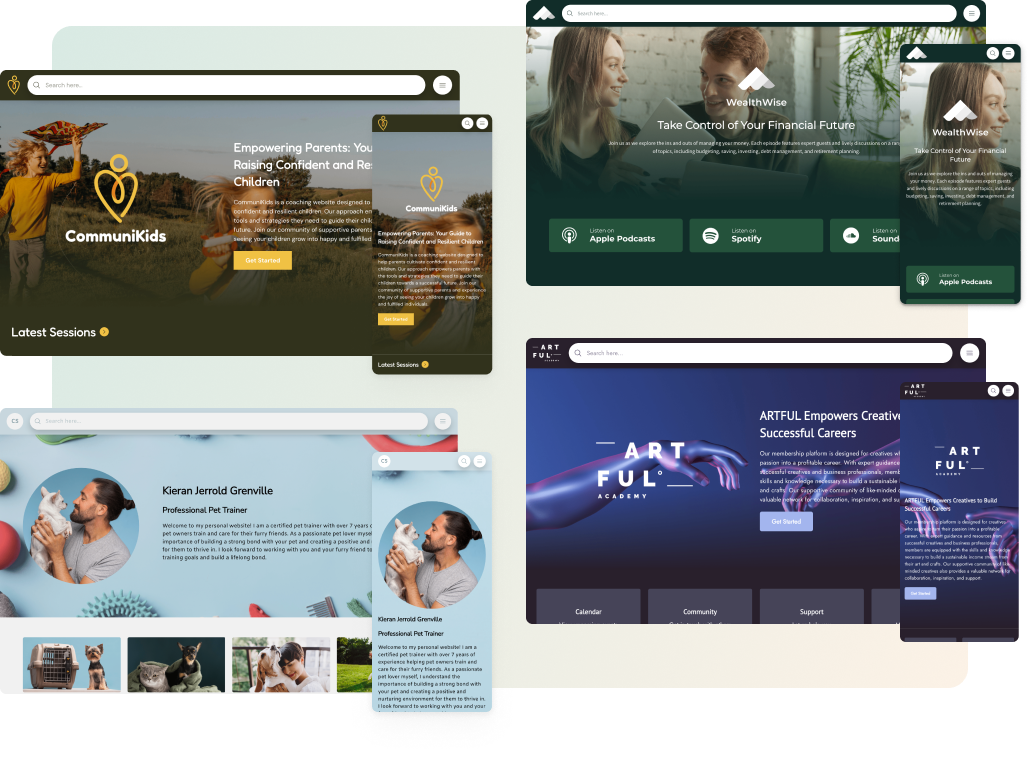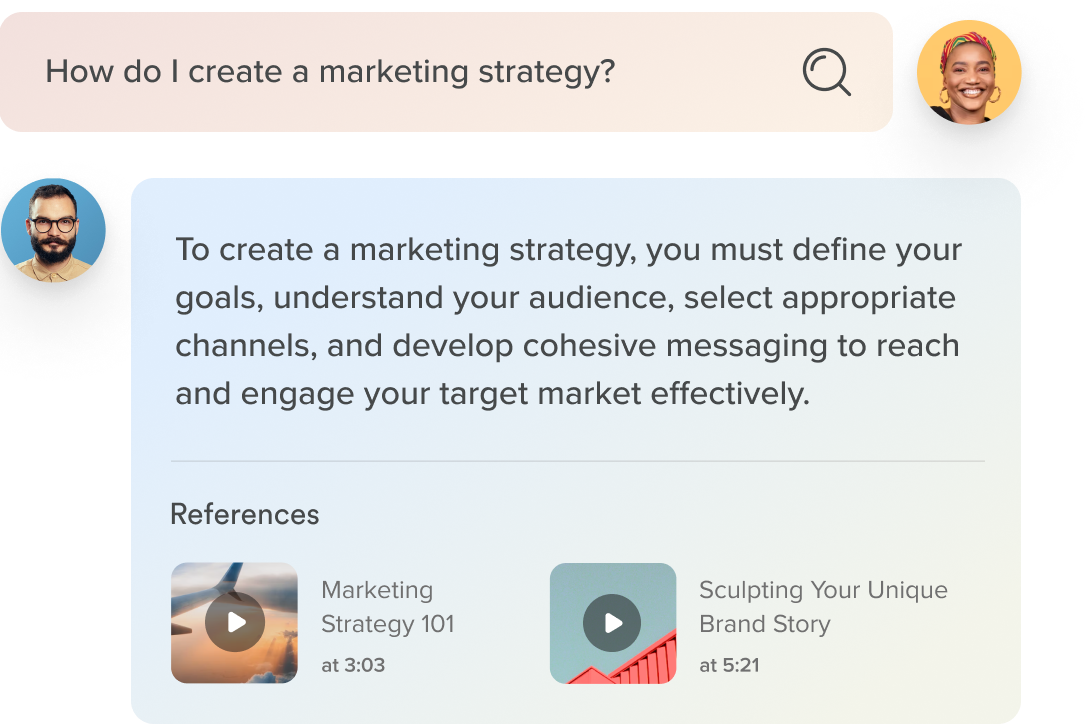 Plug Your Wisdom Into
Your Website
Provide your customers with robust content
search and instant answers to questions,
available 24/7.
Content Rich, But Time Poor?
Simplify your workflows, save time, and drive your business
towards more profitability with Searchie.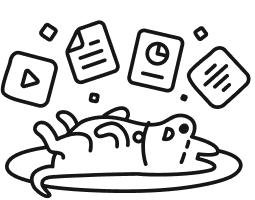 Upload Every File One By One
Struggle With Content Management
Limited Content Discoverability
Transcribe & Caption Every File
Scrub To Find Relevant Time Stamps
Manually Write Headlines, Summaries And More
Starting From Scratch With Every Digital
Product
Needing Expensive Designers And
Developers
Cookie Cutter Programs With Modules
And Lessons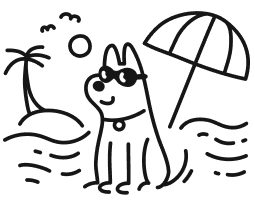 Easy To Use Integrations & Auto-Uploads
Centralized Easy-To-Use Multimedia Library
Find Anything In Seconds
Automatic Transcription & Captions
AI Auto-Chapter Creation
One-Click AI-Generated Headlines,
Summaries And More
Effortlessly Build (And Sell) From Your
Existing Content Library
No-Code Course, Memberships And More
(+ 100s Of Plug-And-Play Templates)
Totally Customizable And Tailored
Content Experiences For Each Customer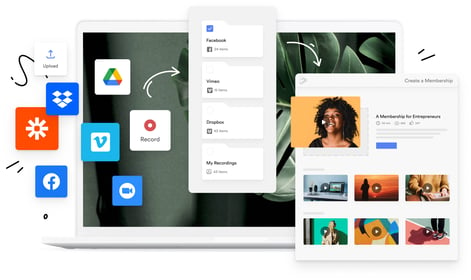 Top Creators & Influencers Use Searchie
Discover why industry leaders and top influencers trust us with their content and
information businesses.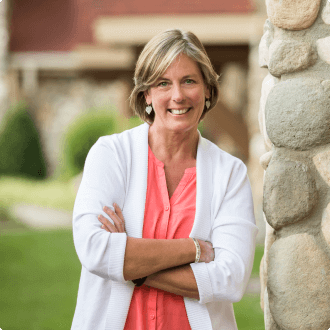 "I'm just building up to a membership so starting with Searchie from the ground up has been extremely helpful. The trainings for how to get started with Searchie are so well done and the Support has been stellar. I would likely not have made as much progress as I have without the Searchie platform, it's ease of use, and the encouraging nudges from the Searchie Team. I'm so grateful."
Jillana Raye | Female Entrepreneur's Haven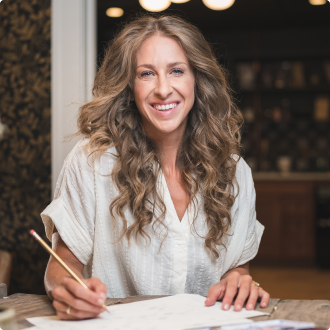 "Searchie.io has been a cornerstone in the way we manage and utilize our video content. The platform's intuitive design and robust capabilities have significantly streamlined our workflow, providing an unmatched experience for both our team and students. We've seen firsthand the impact of this tool on our educational delivery, and I wholeheartedly recommend Searchie.io to any creator looking to elevate their content management and audience engagement."
Bonnie Christine | BonnieChristine.com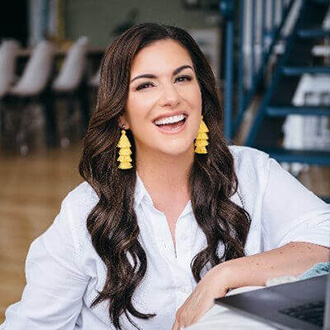 "Searchie has allowed us to up-level our membership experience — creating dynamic content customized for each of our members. The search tool alone has been such a valuable addition, giving users the ability to search through hundreds of hours of content to find exactly what they need. We highly recommend Searchie.io!"
Amy Porterfield | Online Marketing Expert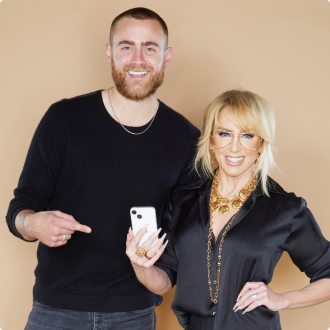 Over our 20 year history, we've integrated with a lot of online tools and migrated to so many new platforms - and none has been as smooth and joyous as our migration from Kajabi to Searchie. Existing members who made the migration with us are constantly commenting on how useful their membership is now. Where it felt like a jumbled mess before, now our students know what they're learning journey is AND why it's laid out that way. We immediately saw our membership churn drop by almost 50%! Our students have absolutely loved the experience in Searchie.
Chalene & Brock Johnson | InstaClubHub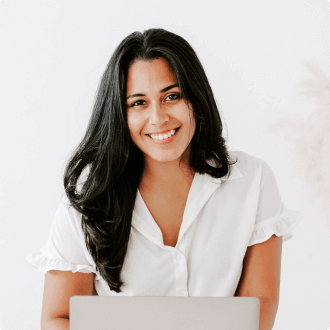 "My membership content lived in a Facebook group with many units and posts with videos and other resources. It was fine at the start but as my content library grew, it was so messy and many of my members were not consuming the content simply because they couldn't find it!! How terrible is that? Enter Searchie. My members can easily find ANYTHING they want and need and they don't feel lost anymore!"
Mariangelica Forero | HonestHustle.ca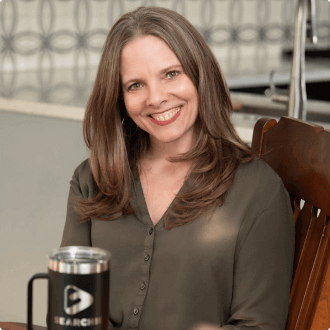 "I love how easy it is to use. The tools – like the Chrome extension, make creating content a thing that is DONE! The staff is phenomenal. They're so helpful and responsive. It's by far the best product I've found in a long time… and I've been working with a lot!"
Michelle Sandler | Shell Creative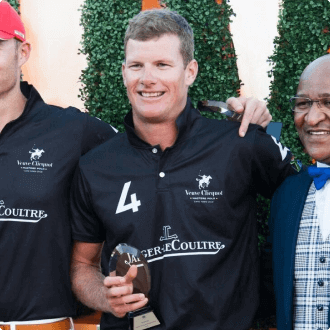 "The combination of easily transcribing video lessons and then also being able to have your members search through your videos because of your transcriptions, and find all the mentions of that search in the exact place in the video, is just unbelievably useful. All the tools are easy to use, and easy to understand and the setup was simple. Very happy!"
Robert Hampson | GavSays Polo Academy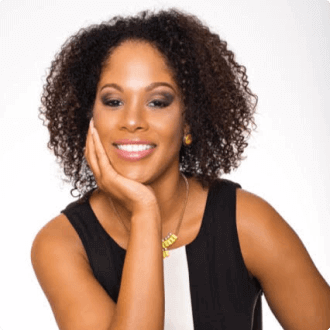 "I love Searchie because it's revolutionary and adds tons of value to my growing memberships. The ability to search on-demand any topic as I have added – and continue to add – hours of content saves me and my team time answering questions they can find themselves! Love love it. Plus the support and people at Searchie are top notch too. Love working with Searchie!"
Bridgette Simmonds | InspHIGHER, Bridgette the Go Coach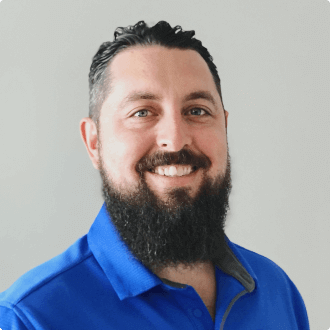 "I have created hundreds of videos and I plan to create hundreds more. Searchie allows my customers to search through individual videos or all the videos to find exactly what they are looking for. I don't think there is anything else out there like it!"
Jason Boehning | CLICK2BIM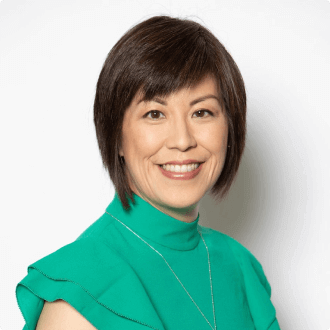 "I love Searchie for so many areas of my business. We have been able to use it to repurpose content easily to keep marketing to potential clients. My team can find specific sound bites to create posts and memes to share on social media. I've added Searchie as a bonus to all my paid programs to help clients not get overwhelmed with content and instead find the specific answers they need."
Susan McVea | Susan McVea Consulting Inc.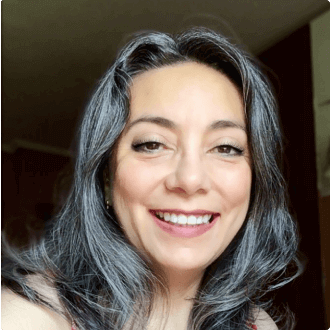 "Searchie has transformed how I once felt about the daunting idea of creating a membership site. I wanted something different from the traditional setup, and I have produced a compelling Hub which makes easier for my students to find and consume the content. My workflow is smoother and I feel very proud of sharing my business ideas."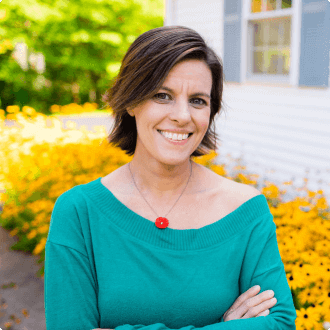 "Searchie serves my coaching clients amazingly. After a live call with a client, I upload the recording where it generates a searchable replay, downloadable transcript, and mp3 they can use to refer back to the suggestions I've made, and the breakthroughs we've had related to how they can better meet the social, emotional, and educational needs of their quirky, creative, and outside-the-box kiddos."
Colleen Kessler | RaisingLifelongLearners.com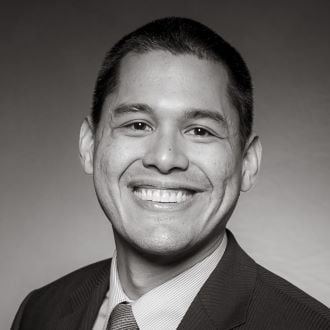 "I joined Searchie for the ability to do Hubs because I want to have courses and videos supporting my funnel building coaching. I love that videos are searchable and one can easily find what they are looking for. It's YouTube on steroids because my clients don't have to watch a 2-hour webinar to find what they are looking for."
Juan R. Arroyo Yap | Juan on One Coaching, LLC
PROFESSIONAL SUPPORT
WHEN YOU NEED IT
We're Committed To Helping
You Get Results
We're Committed To Helping
You Get Results
Loaded With Features To Help You Start,
Run & Grow Your Content Business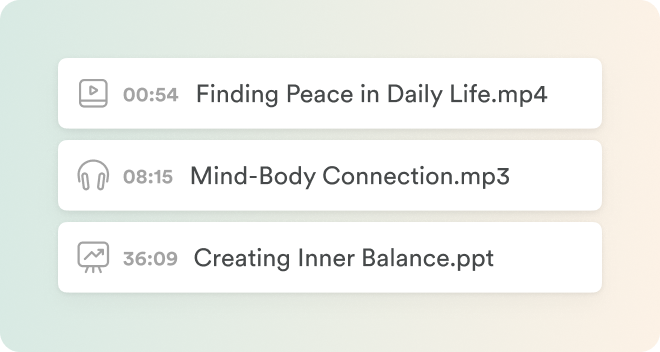 Advanced Search Capabilities

Auto-Generated Transcriptions

Multimedia Content Storage

38 Transcription Languages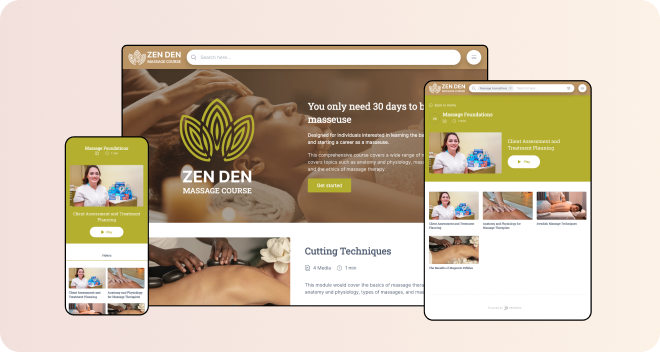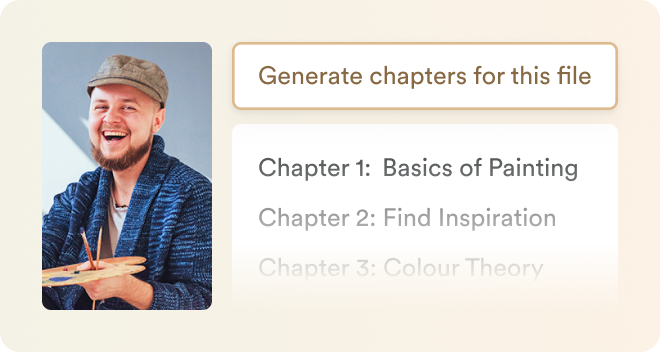 AI Content Recommendations